Nobody likes to live in a cold house or pay astronomical heating bills, especially here in Canada where the winters are brutal and the heating costs make up the most of your household budget. That's why furnaces are almost every Canadian go-to heating system as they are one of the cheapest, providing the most cost-effective way of keeping a warm home. But then, not all of them are manufactured equally.
To get a furnace that will perform excellently and offer years of reliable service, an appliance user would need detailed research. And research needs time, and perhaps, money. But how much time?
That's why below is a list in no particular order, but as per the research and experience that has been gathered over time. It contains the top ten brands of furnaces in Canada, and hopefully, contribute to a wise buying decision.
A-List Furnace Brands Worth Having
There are a variety of reasons behind buying a brand. Some buyers might consider the best value or a mid-range brand that complements their budget. Others go all out on a high-end appliance while also paying the price they think it deserves. To cater to these users, no exemption, the following brands fall into the aforementioned categories.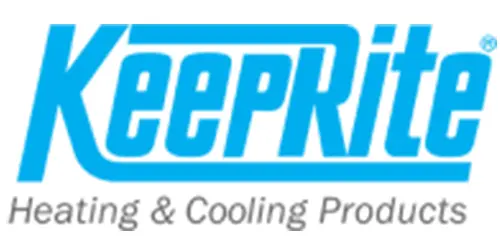 A top economy-priced brand, KeepRite offers homeowners on a budget a bang for their buck via their heating furnaces. Each unit comes with an ENERGY STAR certification and AFUE efficiency that clocks in at a minimum of 92%, and reaches as high as 98%. A 10-year warranty also protects the consumers, saving more money for later appliance maintenance.
KeepRite's best value furnace heater provides exceptional home comfort, thanks to features like different speed pre-sets, a built-in fan timer, an energy-saving two-stage gas valve, and more. It is priced between $2,800 and $6,000, depending on if it is an entry-level or premium model. Size, capacity, and installation also factor into the cost.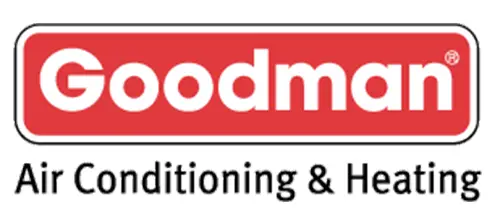 In a market dominated by high-end models and brands, Goodman deserves more recognition for superior home comfort, unmatched longevity, and quality craftsmanship. Its reputation exceeds the price tag, given its even-keeled energy-saving and comfort-oriented qualities. Its AFUE efficiency rating is no different from KeepRite, ranging from 92% to 98%. But then, only a handful of Goodman appliances in this category are ENERGY STAR certified.
Goodman furnaces offer one of the easiest installation processes in the industry due to their built-in interactive monitor utilizing ComfortNet™ technology. There is a lifetime warranty for heating elements and a 10-year warranty for parts. Pricing starts at $2,500 and increases up to $4,500.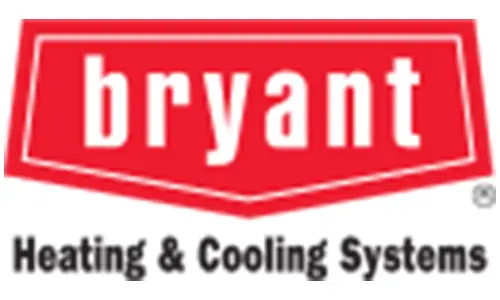 Bryant is another manufacturer that boasts more than 90 years of experience, which has been passed on to their furnaces. The mid-range appliance features ENERGY STAR certification. It implies that users don't only enjoy comfort and efficiency, but also save money on energy consumption.
Its qualities include Perfect Humidity™ technology for more effective humidification, Fan On Plus™ technology for better ventilation, and Perfect Heat™ technology for noiseless, two-stage heating. Bryant furnaces cost anywhere from $3,000 to $6,000.

One of the best-known brands in the market, American Standard isn't just reputable for its affordable furnaces, but it also takes it home when it comes to energy efficiency, with some gas and propane models having the iconic ENERGY STAR certification. Their mid-range furnaces boast a rating of 80% to 96.7% AFUE.
Eye-catching features include Comfort-R™ technology embedded in the appliance to provide more humidity control and AccuLink™ for remote monitoring. The internal components come with a 10-year limited warranty and the heat exchanger, a limited lifetime warranty. Priced anywhere from $3,500 to $5,500, it's hard to go wrong with an American Standard& Trane.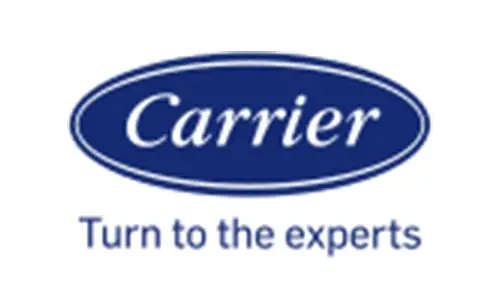 This brand sits at the high end of the price spectrum and offers the most advanced furnaces on the market and likewise perks such as increased comfort and reduced energy bills. The appliances are some of the most innovative, boasting between 92.1% and 98.5% AFUE ratings.
A Carrier furnace features technologies like Comfort Fan™ for speed control, Comfort Heat™ for temperature consistency, Smart Evap™ for reduced humidity, Ideal Humidity System™ for independent humidity control, and Greenspeed Intelligence™ for quality furnace output. Starting price is at $3,500 and can go as high as $7,500.

Lennox is famous for its line of highly-rated heating and cooling HVAC systems. For homeowners who want high efficiency, and are looking for one of the best furnace brands, it's a safe bet to go with Lennox. Its furnaces boast an average AFUE of 87.5% and a peak performance of 95%. Some of them have the ENERGY STAR certification.
Part of its incorporated technologies is SilentComfort™ for reduced noise of up to 50% and Power Saver™ for increased efficiency of up to 33%. It starts at $3,000, rising to $7,500.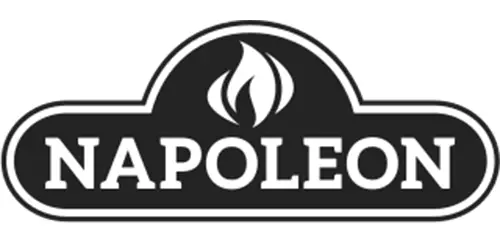 There's more to this brand than barbecue grills — furnaces. What's more is even a five-tiered product line, ranging from the 9500 Series with its 95 AFUE rating, multi-speed blowers, and single-stage gas valve, to the 9700 series with a 97 AFUE rating and not one, but two-stage gas valves, alongside variable-speed blowers.Its UV-C technology destroys viruses and pathogens within the home.
Besides the entry-level and mid-range models, users can also get their hands on premium models between $5,000 and $6,000. Generally, the warranties on Napoleon furnaces vary, based on the model.

The Japanese air conditioner and heater manufacturer Daikin makes sturdy furnaces, many of which have an AFUE of 96%. The heat exchangers on each unit are made from stainless steel. Some other features include a combination of multi- and variable-speed blower pre-sets, as well as single-stage, two-stage, and modulating gas valves.
For quality air, add-ons like Daikin's premium Air Cleaner come in handy and even pair the appliance with Daikin ONE+, a smart thermostat. Warranty terms are limited to 12years on parts and limited lifetimes on heat exchangers. Owning a Daikin furnace comes with a starting price of $3,200. High-end models sell for up to $6,150.

Amana manufactures high-efficiency furnaces exceeding the Canadian benchmark of 92% AFUE. As with Daikin and other notable brands, Amana heat furnaces are equipped with modulating gas valves, quiet motors, and stainless-steel heat exchangers.
Users can run diagnoses on their Amana furnaces using the CoolCloud mobile app. Its ComfortBridge™ technology monitors the appliance's performance, drastically cutting down on the noise. There's a 10-year limited part warranty and a lifetime unit replacement warranty. Prices are between $1,900 and $5,500.

A popular manufacturer of heating, cooling, and indoor air systems, Coleman combines traditional values of quality with a modern approach to energy efficiency. Some of the units are ENERGY STAR certified, with features ranging from single-staged to modulating gas valves. Their different tiers cater to different budgets.
The furnaces are some of the best in the industry with AFUE ratings exceeding 96%. Entry-level and mid-range models range from $3,250 to $4,750. Premium models start at $4,750.
Conclusion
Heating system expectations are not too high for most people. Nevertheless, a furnace must be able to perform well at an affordable price. The key to finding the ideal furnace is to thoroughly review which model and brand suit a home's needs. Get familiar with the furnace's warranty, as this could be a lifesaver if a problem occurs during the warranty period.