Location

It's an important railway junction 379 kms SW of Delhi. Delhi- Ahmedabad NH8 also passes through Ajmer. State highway 4 links Ajmer  to Udaipur via Nasirabad.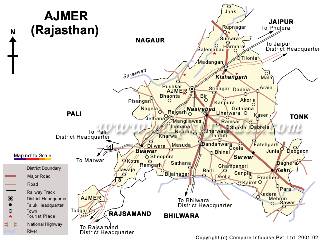 Why Ajmer ?
Because Ajmer still functions in the historical shell. A thousand years infrastructure, roads, arches, and gates still contain the function they had done thousand years ago. The plan of Ajmer truthfully speaks of its growth , of values and ego at different ,times –Moughuls and British
Physical and Climatological
Situated on the foothills of Aravalli range at an altitude of 486 m.
It is situated in a valley, rather than a basin which, it is said , was once the bed of Sagarmati river. This valley is surrounded by hills; the town is built at the base and at the longer slope of Taragarh hills.
Interwoven vallies create their own microwinds . It enjoys one of the most moderate climates in the state. Mean daily temp varies from 27 c to 40 c during summer and 8c to 23 c during winter.
Avg annual rainfall is 50 cm.
History
Founded by Ajaipala Chauhan  . Ajayadurga – the supreme strategical position and impregnable of hill. Since 12th century it was under the rule of Chauhans. During this period Arnoraja built the Anasagar Lake.
In 1192 Ajmer was captured by Sultan Shabuddin Ghori
In 1195 Qutub-ud-din Aibek was appointed governor
In 1464 a mausoleum over the tomb of Khwaja Moinuddin Chisti was built.
In 1553 rulers of Mewar, Rao Maldiva conqured the city.
In 1818 the British came to the city. The extension of the city started with it.
Factors Governing The Form
The urban form, growth intensity have been influenced by the above factors. The city sprawls north south and areas across the railway track remained under developed.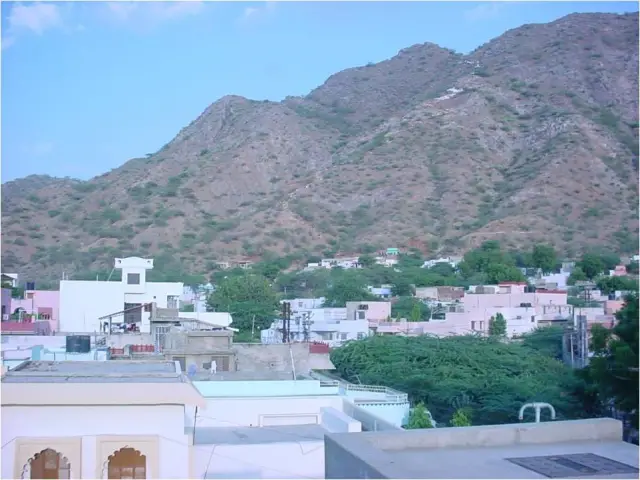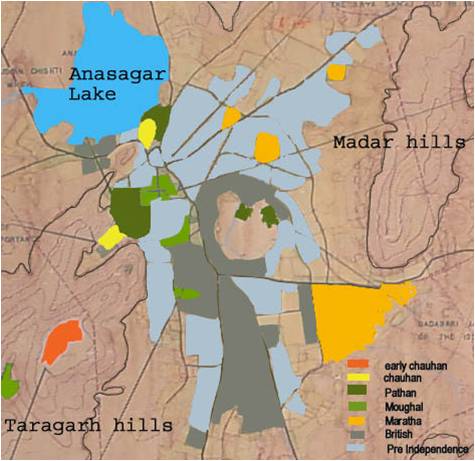 Before 600 AD
Up to 1200 AD
1200 -1500 AD
1500 – 1800 AD
1800 – 1900 AD
1900 – 1956 AD
Adhai-Din-Ka-Jhonpra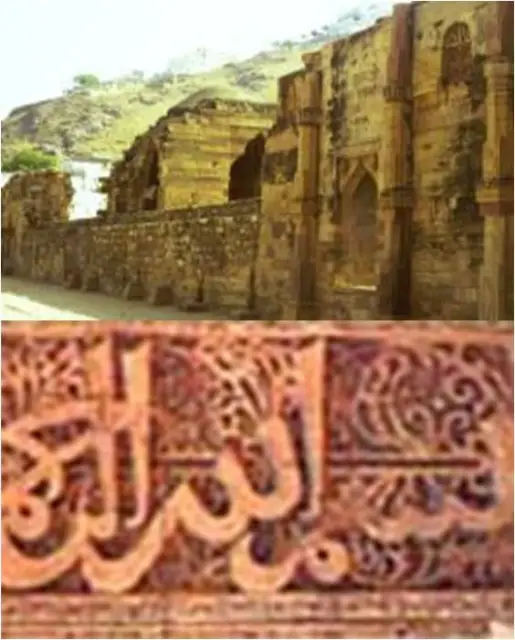 Adhai-Din-Ka-Jhonpra is a remarkable structure of Indo-Islamic architecture said to have been built in two and a half days flat. This mosque was a Sanskrit college in the 12th century.
Ajmer during Moghul Times
Akbar -1558
Daulat khana
City wall
Dargah bazaar
Akbari masjid to Dargah
Jehangir -1605
Daulat Bagh
Palaces
Bisal taal
Shah Jehan -1637
Baradaries-Anasagar
Shah Jehan bagh
Jama Masjid
Mausolem- Dargah
Aurangzeb – Fought wars which damaged Taragarh Fort and Bisal taal
Dargah
The shrine is in honour of Khwaja Moinuddin Chisti, who came to India from Persia in 1192AD with Mohammad Ghori's invading army and died here in 1236.
Construction of the shrine was started by the Sultan of Delhi Altamash, and completed by Emperor Humayun.
Nizam of Hyderabad built a gigantic gate to the entrance of the shrine
In the middle of the courtyard is the Dargah, a square, white marble tomb crowned with a domed roof and dual entrances, one made entirely of silver.
The Akbari Masjid built in white marble.
There is another mosque in the courtyard built by Shahjhan.
Impact of Dargah on City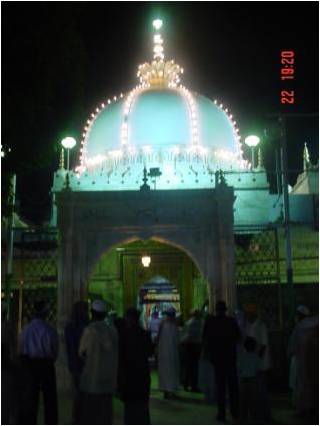 It grew around the Dargah of Khwaja Moinuddin Chisti.
The street layout in historical to it. The Dargah bazaar was the main access to Dargah
The British cleared the area and laid out Naya bazaar
With railway in 1870 the Nullah bazaar became more prominent as it brought in pilgrims
Wall around Madar gate was demolished and the area developed as most concentrated business district.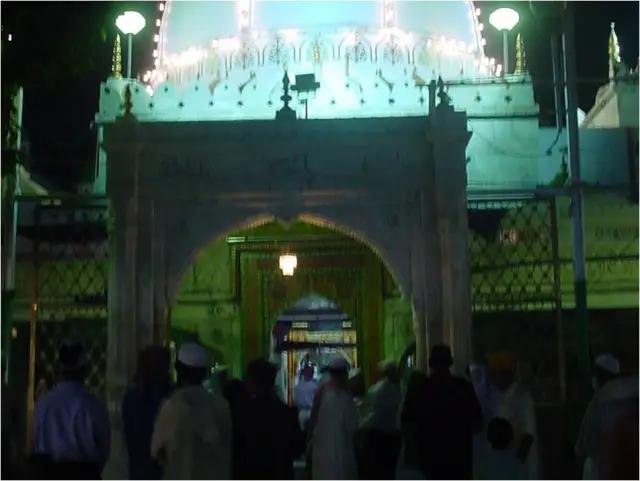 Early British Period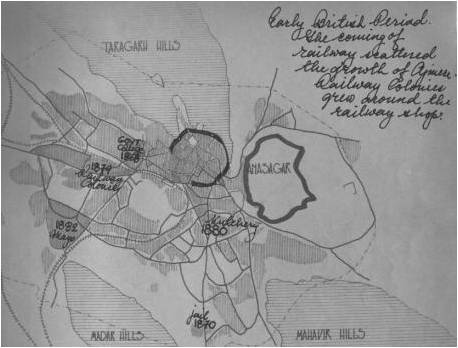 1818-1857
Military officers added market, streets and localities. Four reservoirs were built.
Comparative peace and security attracted business community ( Jains and vaishnavs) mostly banking services . Five temples were built.
1864 – telegraph
1870 – railways
Came to Ajmer
British Period
1868 – govt college
1875 – Mayo college
1870-85
Jail and court buildings
Hospital in Naya bazaar
1879 – railway workshop
1884 – railway general office
Since then railway colony started developing
Commercial Development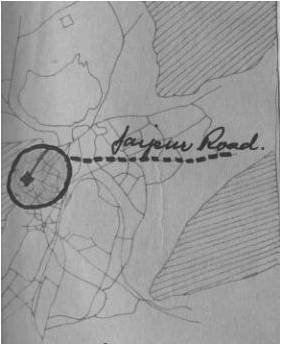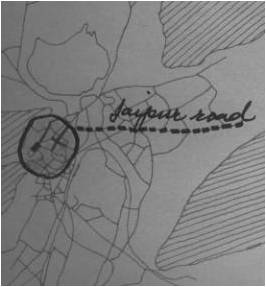 Aaj……..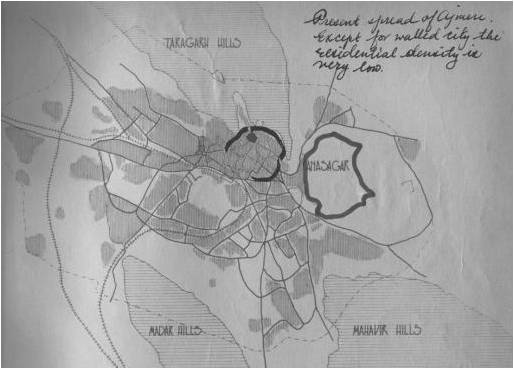 Low rate of growth since independence has attributed to limited scope of economic activities.
Jaipur being the capital, Ajmer has been loosing its importance as an admininstrative centre & thus resulting in large scale emmigration.
Ajmer being an important railway and regional transport centre has become a predominantly commercial and service town.
Residential Areas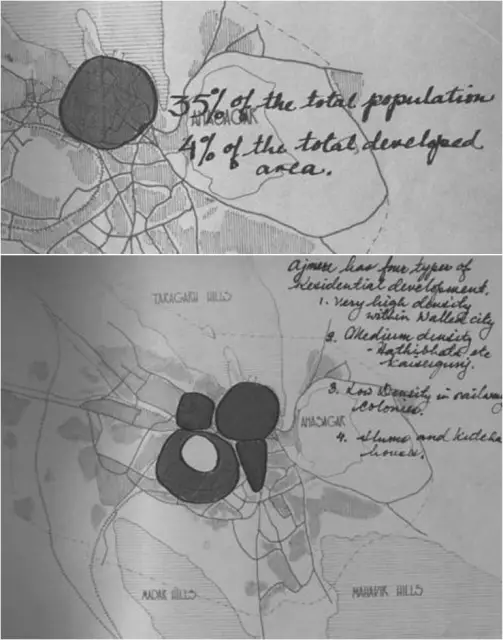 Very high density – 
walled city & adjoining areas
Medium density – 
Hathi Bhata, Barhmapuri, Kaisarganj
Low density –
railway colonies
Kutchi busti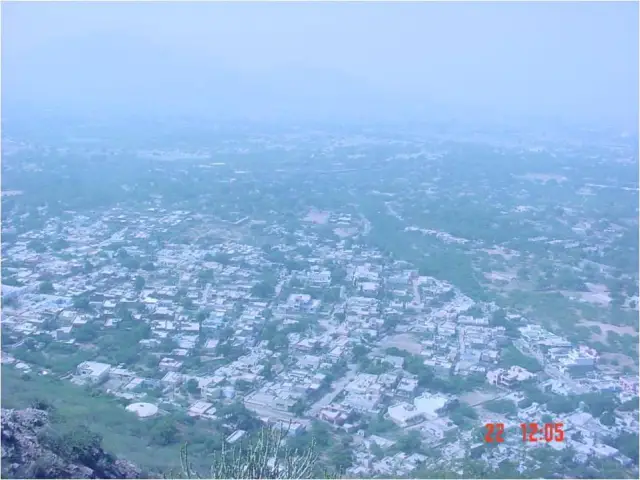 Educational Centre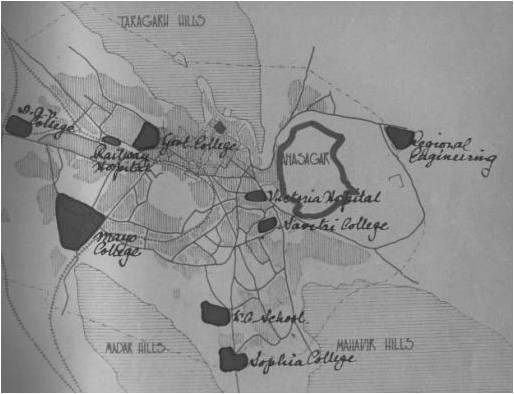 Ajmer was developed into an important educational centre by the British.
Mayo college(1882)– For Indian princes and British
Government college(1868)
DAV college
Sophia college
Savitri college
Regional engineering college
Recreational Spaces
Walled city is extremely defecient in open spaces and parks
Daulat bagh and bara dari as the only organised green spaces.
Nine movie halls in the city
Commercial Development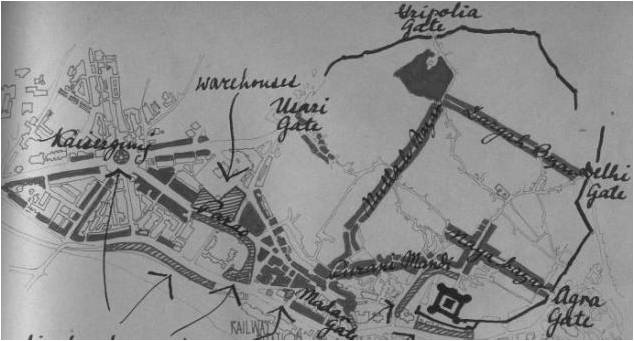 No restriction on land use
Non conforming uses like storage and warehousing
Developed against all principles of indigenous shopping
Sporadic development of commercial establishments on major circulation routes. It has resulted in eating up of chowks, open areas around historical building and added chaos.
Industrial Area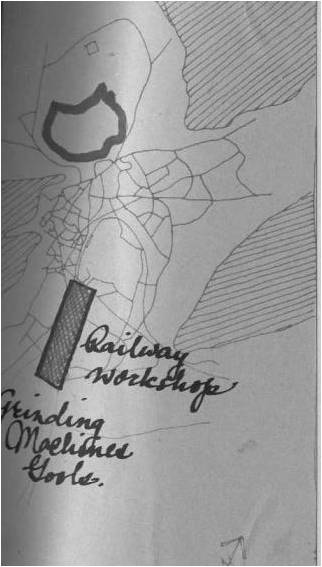 After the arrival of railways in Ajmer railway workshop and grinding machine tools were established.
The established Indian traders along with railways made Ajmer to shape into a major industrial town.
Circulation
Organic growth – The old city and adjoining areas with zig zag pattern – narrow and winding
During british period roads were laid with adequate right of ways.
Ajmer being a small town with high concentration of population around city centre, functions efficiently as pedestrian city. Tongas and tempos are only form of public transport
Streetscape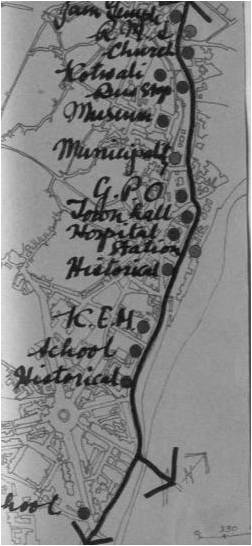 HISTORICAL – entrances and focal are highlighted.
ORGANIC STREETS – evolved in all main bazaars
MAJOR MOTORABLE SPINE – major institutions located around it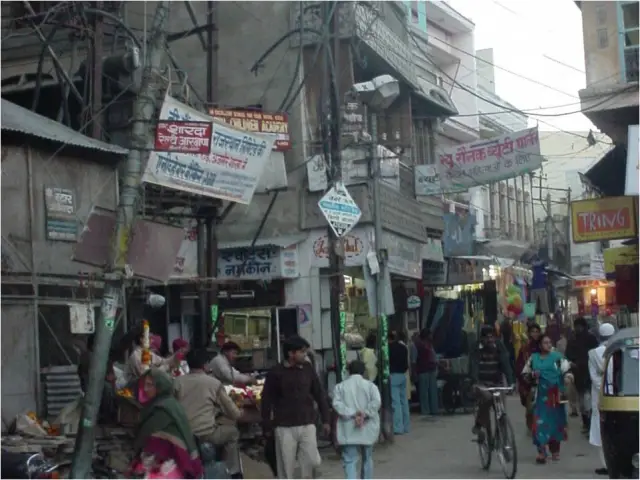 Pilgrimage  & Tourism
The city has rich historical, religious and cultural heritage.
Hindus – pushkar savitri and chamunda temples.
Muslims – dargah of peer khwaja moinuddin chisti
Jains – chattris of digambar munis
The city draws four lac pilgrims annually.
The Taragarh fort, Anasagar lake and adjoining hills have great scenic beauty.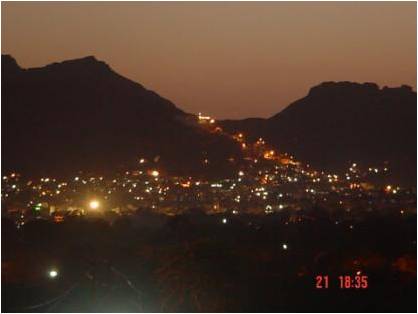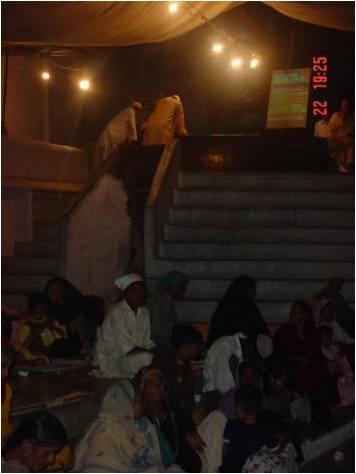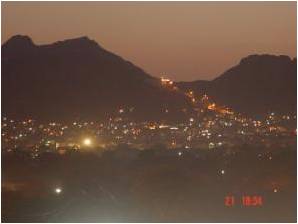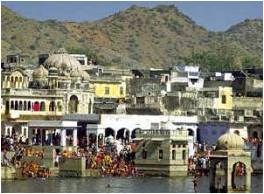 Focal Points 
The hills on all sides crowned with beautiful structures .
Anasagar with Shah jehan pavilion and Daulatbagh
Dargah – the  hub of all activities
Grouping of imp buildings – kutchery , arya samaj structures , Naya bazaar