Do you hear the wedding bells! Are you excited about the grand celebration? We all want to make any big day a memorable event, but you need to look after other things as well. One of the most important things is the party room, which requires a lot of attention. 
If you want some budget-friendly ideas to decorate your room, you are in the right place. We are sharing some adorable and affordable ideas to decorate the room and add a cozy vibe. 
Here you go!
Hanging pom pom flowers around the bed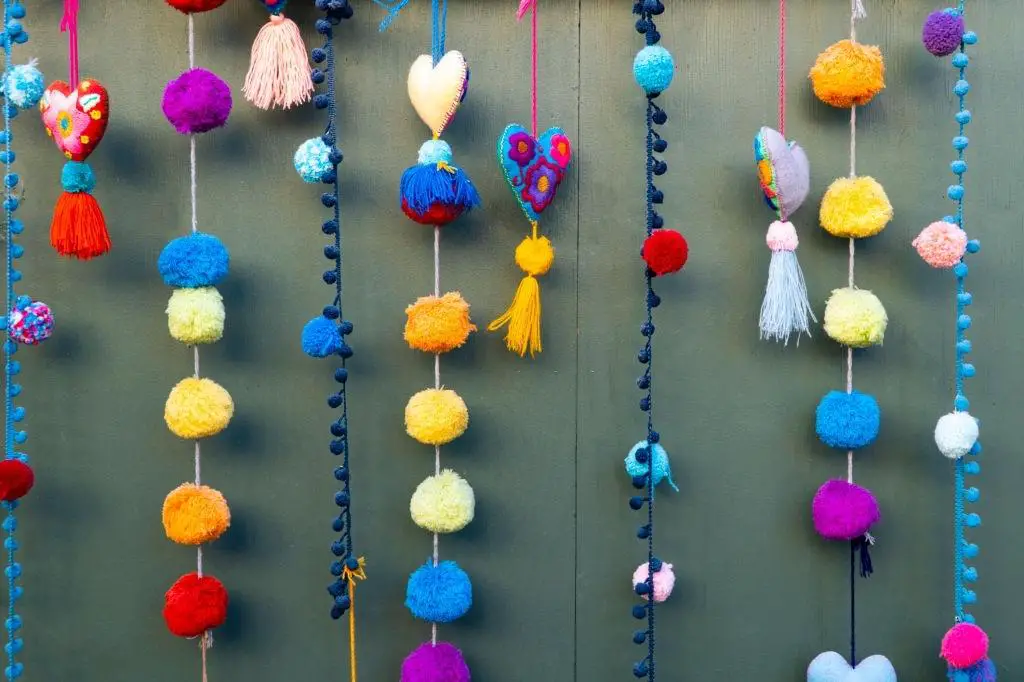 The bed is the focal point in any room. So, it's important to decorate it nicely. When we think about a wedding room, the first thing that comes to mind is flowers!
However, fresh flowers don't last for long. They look good for a day or two and then you have to discard them. That's why you need a long-lasting decoration idea. 
Go for hanging pom pom flowers, as they look cute and lovely. Moreover, the lovely colors add an exciting vibe to the room. They are soft in touch and durable.
Pom pom flowers are a cheaper idea. Pair them with fairy lights and other colorful stuff for a grand look. 
Princess mosquito net bed canopy make it fascinating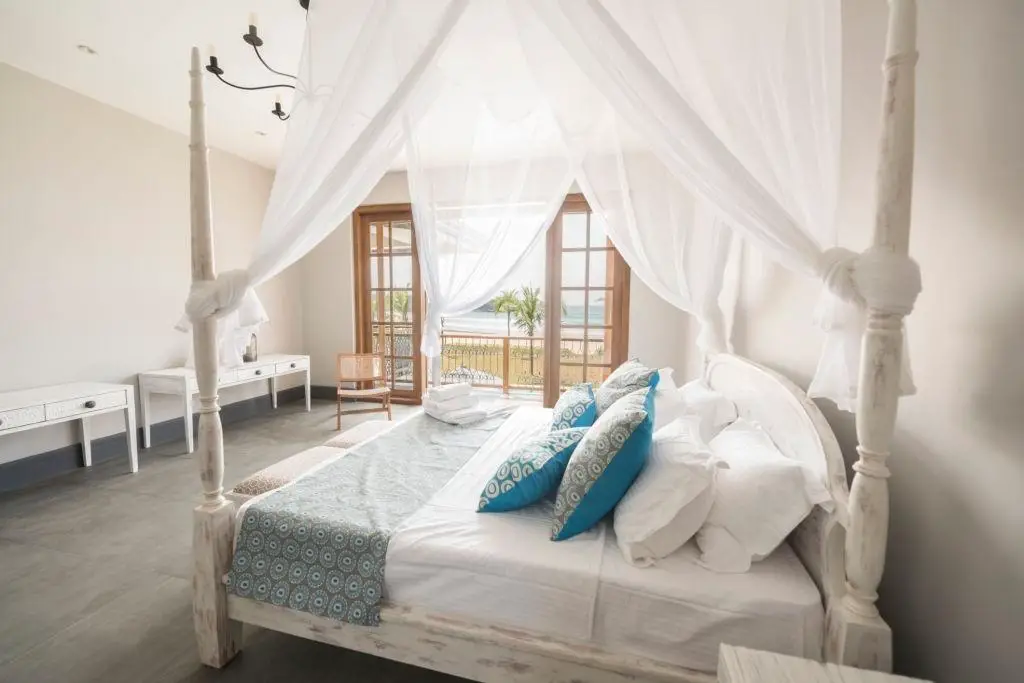 Next, cover the bed with a princess mosquito net bed canopy. It offers a luxurious look to any room. The fabric is lightweight and soft, which serves its purpose in all weathers. It features an easy entrance and keeps all irritating mosquitos and bugs at bay.
It offers you a safe space to enjoy and keep yourself rid of terrible mosquito bites. A mosquito net is easy to assemble. Moreover, you don't need any special assembly skills. 
That's how you can create a nice look while keeping the mosquitos away from disturbing your sleep.
Don't forget using Decorative Mirrors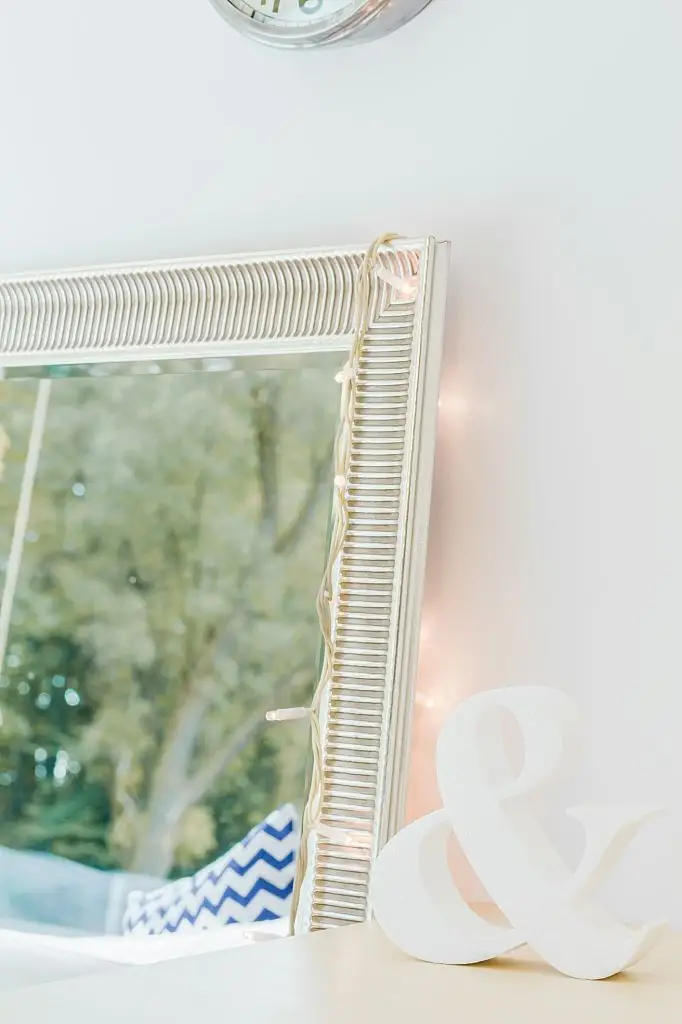 When decorating the room, mirrors take the decoration game to another level. They add brightness and character to the wedding room.
You can use decorative mirrors above the headboard. You can place a group of abstract decorative mirrors or use a solo piece. Moreover, you can decorate the sidewalls as well. The best part is that these mirrors are affordable.
Antique mirrors complement traditional bedrooms. However, if you are looking for classy options, you can opt for a golden frame, rustic ones, or other options.
Flowers on an artificial grass carpet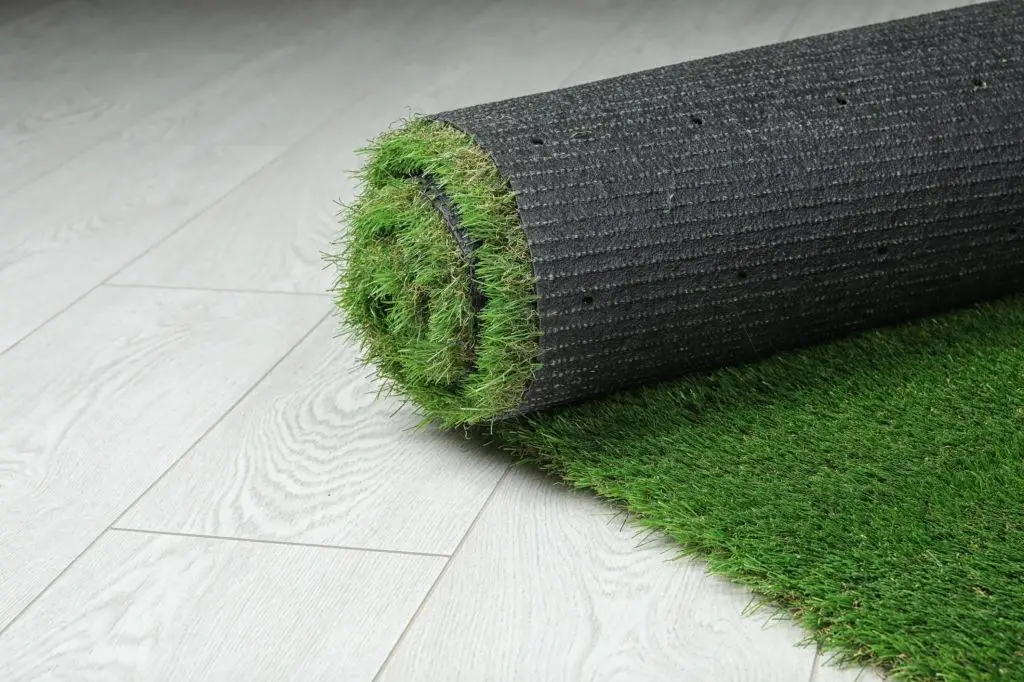 Go green or go home! Who doesn't appreciate a pop of color in the room? An artificial grass carpet looks amazing in a wedding room.
It reflects nature's green color and keeps you fresh and positive all day long. If you want to get rid of the boring ambiance, the artificial grass carpet is the best bet.
Make it better by putting some flowers for an inviting look. Creativity has no boundaries and when it's about your room, so do as you please. Carpet or no carpet, the choice is yours.
Don't miss out on Beautiful Candleholders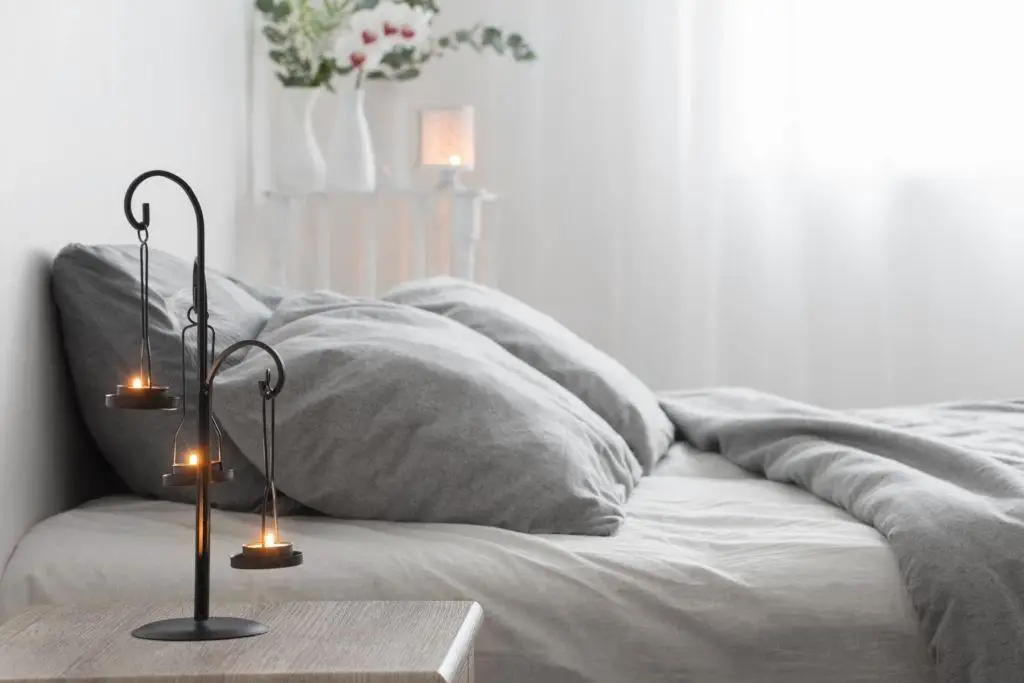 A wedding room can't get complete without stunning candle holders. Candles add a romantic vibe and keep you stress-free. However, have you ever noticed that candleholders add another level of glamour to the room?
The beautifully crafted candleholders make sure the rooms look nothing less than royalty does. They are available in different colors and materials. Some are even adorned with gems or pearls. 
So, don't miss out on these beautiful things, they make the wedding room stand out from the usual ones.
Flowers on the headboard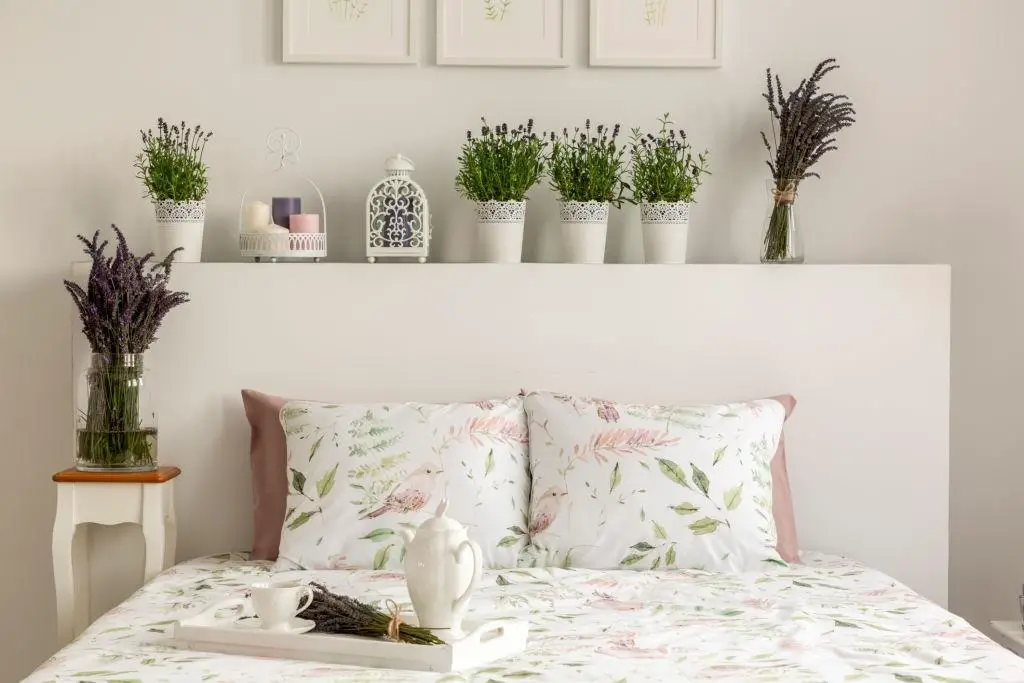 If you are a fan of flowers, you'll love this idea. Flowers on the headboard have always been a great choice for wedding rooms. 
You can choose from many different settings. The colors range from pinks and peaches to vibrant red and golden shade. It gives a dramatic shift to your wedding room.
The floral headboard adds to the cheesy feeling and makes the perfect blend of decorative elements. Choose it if you like flowers and some extra floral décor won't bother you and your other half!
Use Chandelier only if the room is a bit larger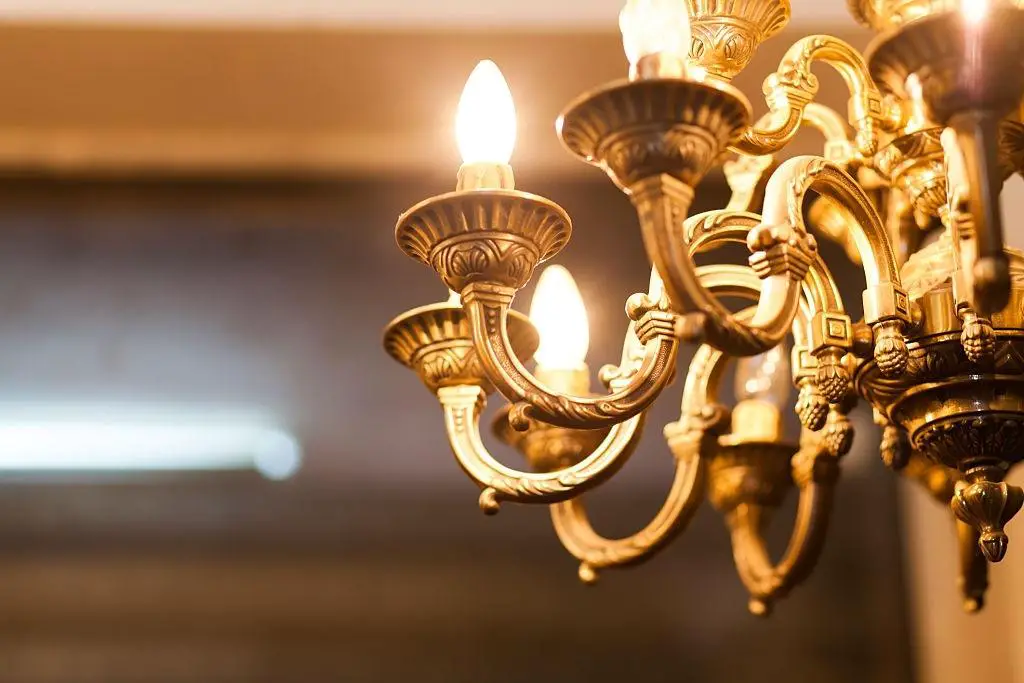 If you have a large room, you will never fall short of decoration ideas. The chandelier is another thing that brings the right look to your room. However, chandeliers look nice in large rooms.
If you have a small, cozy bedroom, you can go for other ideas and skip the chandelier.
Add some romantic touch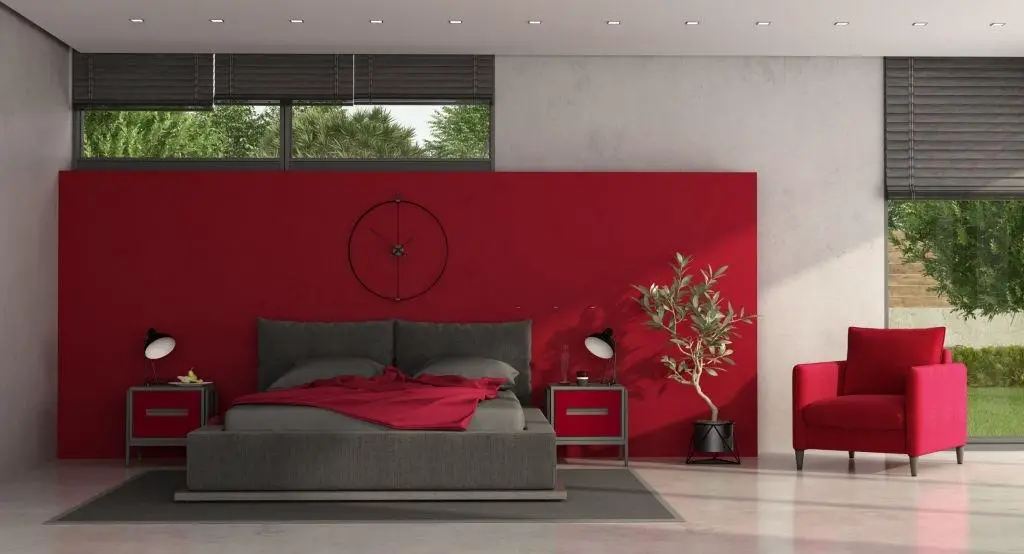 A wedding room is all about flowers, hearts, hints of red, and everything romantic. Moreover, there is no reason why it shouldn't look and feel romantic.
Keep the decoration simple but significant. You can spread some flowers on the bedspread. Also, you can create a heart shape design with flower petals. Play with the decor elements to get rid of the boring look. After all, it's a wedding room!
Wall painting or decorative wall art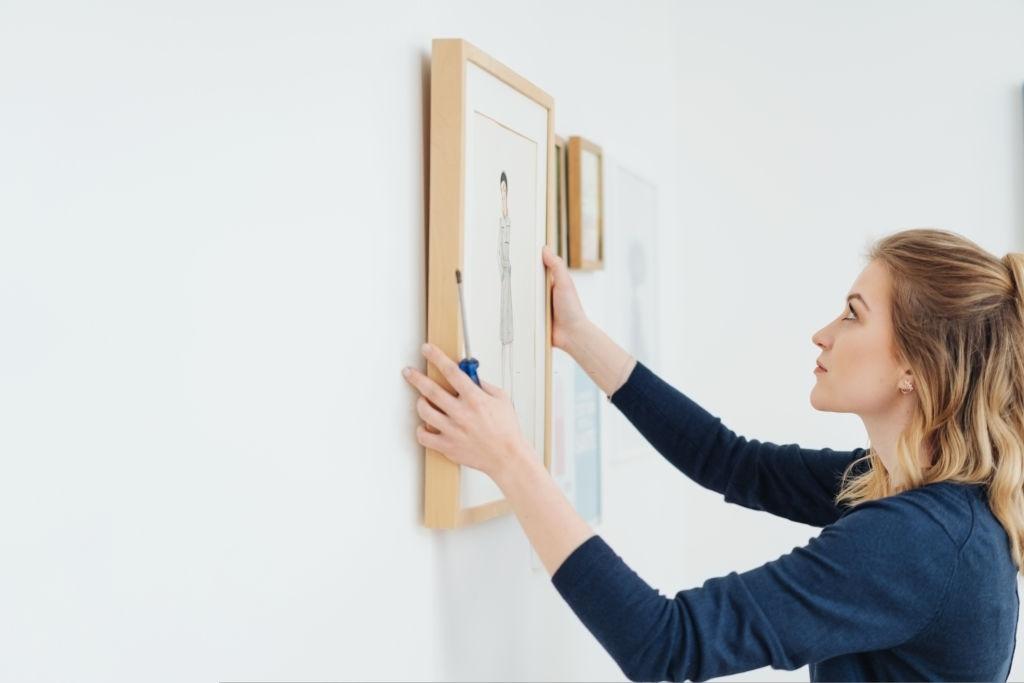 A room without wall decor looks plain and unappealing. We don't think there is a better option than putting wall painting or decorative wall art. 
When planning about wedding room décor, don't shy from adding colors and show your creative side with wall paintings. Moreover, you can put up memorable pictures of the couple or some beautiful family moments.
Use appropriate lighting [neither too bright nor too dim]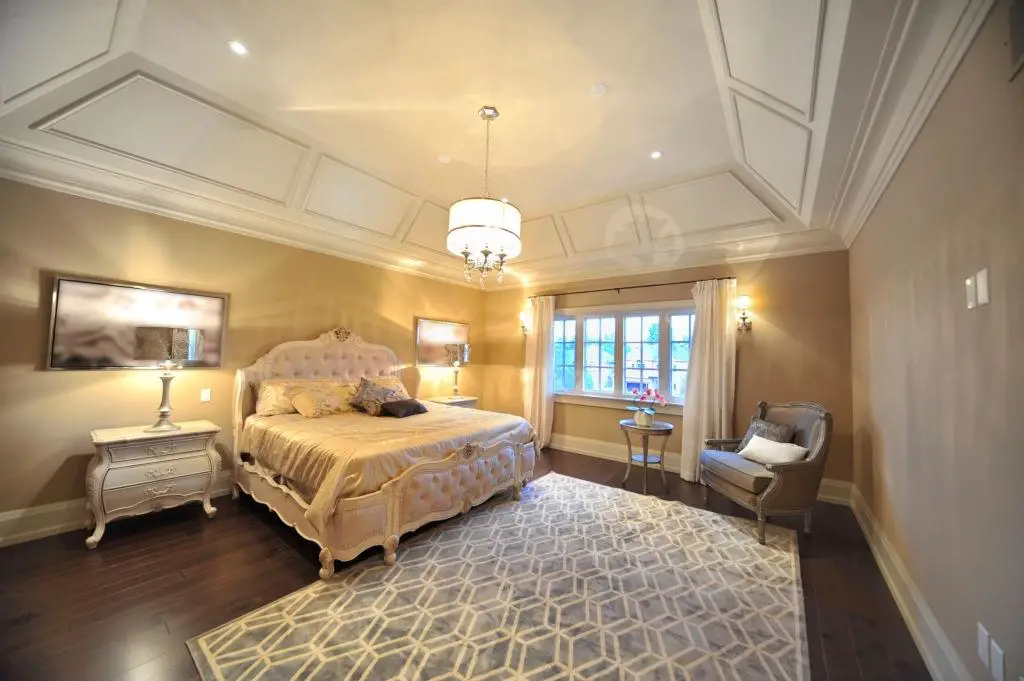 Good lighting plays an essential role in the room setting. In this case, you need to choose the right lights. Go for warm colors that match the romantic vibes.
Moreover, you are free to put your favorite type of lighting. The best way out is to go for a dimmer setting. This way, you can adjust the light intensity according to your mood and requirement.
Appropriate lighting also helps to capture the perfect photos. If you are a fan of taking pictures, the right light will elevate your selfie game!
Wrap Up! 
We hope that you can find some amazing ideas for your wedding room décor. All these ideas are budget-friendly, so you don't have to break the bank to design a dream room. This means you have ample cash to spend on the wedding day and other stuff.
Have a great day with lots of fun!