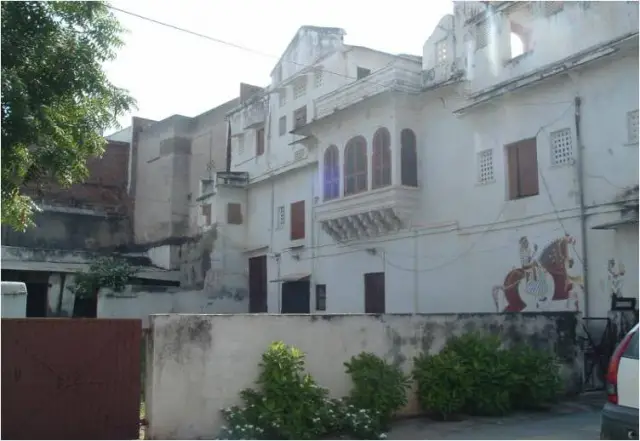 Location: Rajasthan, Situated in a valley , surrounded by the Aravalis
Climate: Largely hot and arid
Type of structure studied: Courtyard Haveli
Time of construction: approx. 200 yrs ago , i.e. 1800s
A view of Udaipur City
THE HAVELI
Havelis display a unique architectural style that evolved around the courtyards to ensure safety and privacy of the womenfolk and protection from the heat of the long and harsh summers.
Though not indulgent in its embellishments, the front façade has an air of aristocracy to it.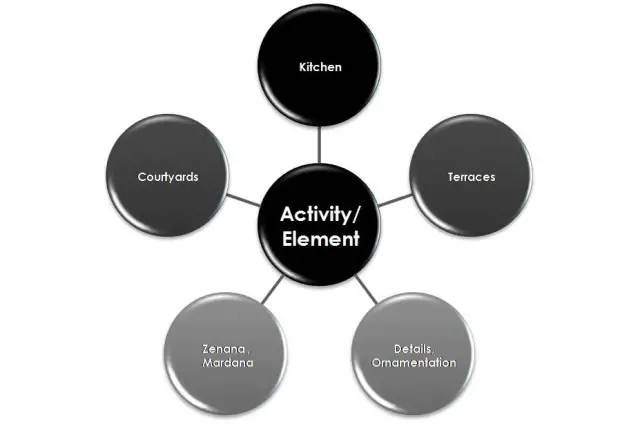 ELEMENTS
All the following elements are special due to the activities linked with them.
THE COURTYARD

The haveli consists of 3 courtyards, viz,

One outside the haveli – Meant for tying domestic animals, evening walks, celebrating special occasions.
Central courtyard – For family get-togethers, children playing, offering morning prayer, holding feasts.
Within the zenana – crushing spices, drying masalas, grinding wheat, get together of the women.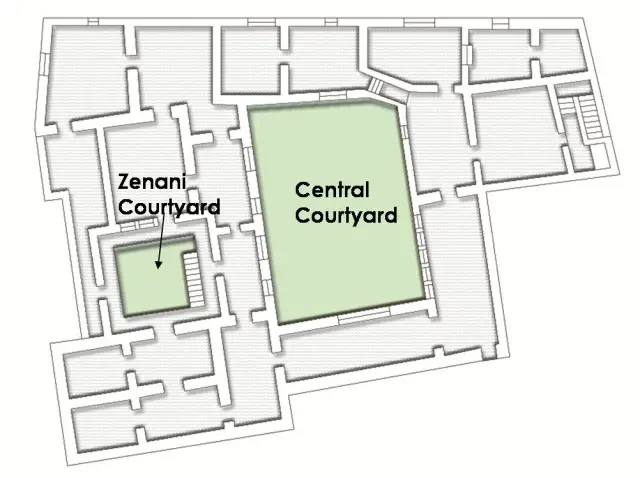 SEGREGATED MEN AND WOMEN SPACES: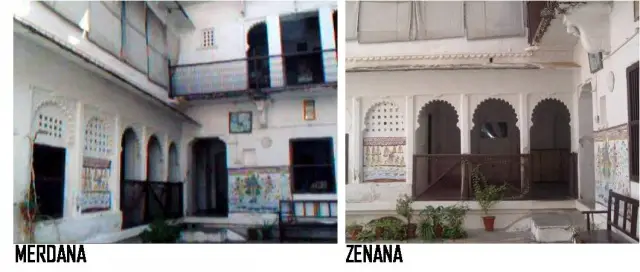 The Merdana and the Zenana

MEN SPACE

WOMEN SPACE
SPATIAL HIERARCHY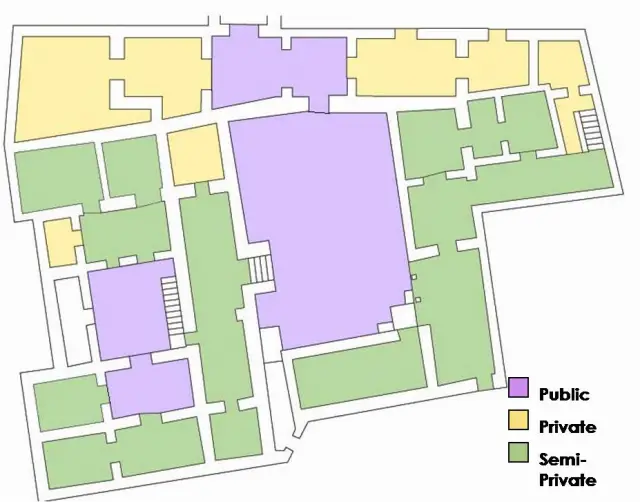 THE KITCHEN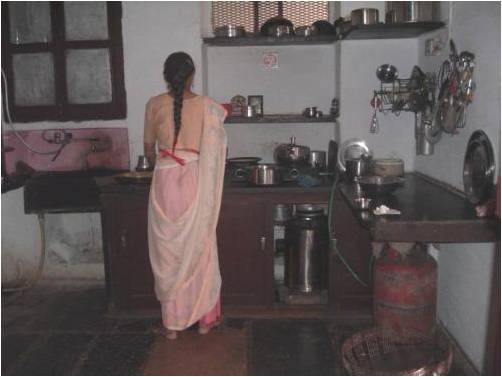 A room in the merdana which has been converted into the kitchen.
The kitchen was where the food was prepared and eaten, mutually respected by the members of the house it was never entered into by the men folk.
Food was cooked in chulhas.
It was well ventilated.
There were stones slabs inserted in the depressions in the wall for utensils.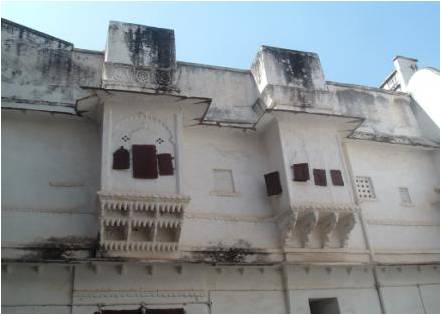 Terraces (Chandni) – opened up for serving food on special occasions, drying of clothes.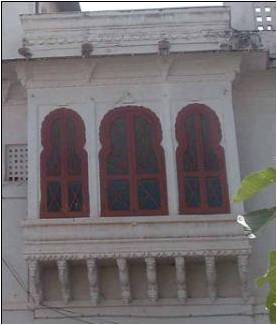 Jharokhas used by women to overlook the activities in the outer chowk.
Brilliant guise for the purdah system.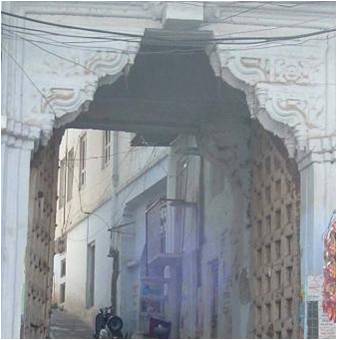 Beautifully crafted arches (Gokhras)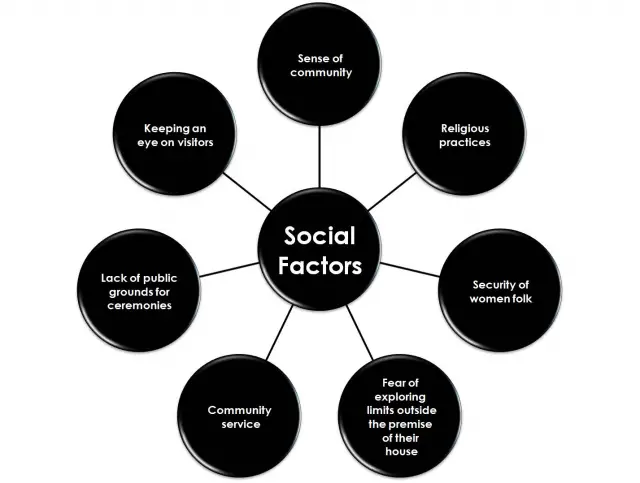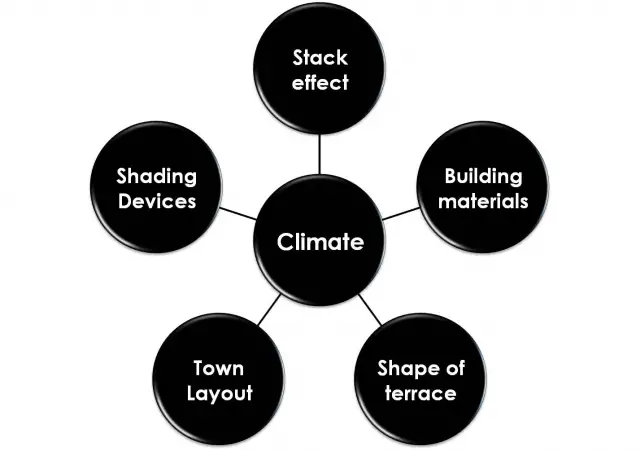 Stack Effect :Courtyard is a low pressure zone during the day, cool air from outside ( low pressure ) replaces this air.
Town Planning: It was done such that minimum area in terms of roof and walls is exposed to the sun.
CHANGES IN LIFESTYLE
SECURITY

The residents have shifted to one part of the house while the rest of it has been locked.
They have cut down the tree in the courtyard to prevent nuisance caused by monkeys.

CONVIENIENCE

No need to maintain rest of the house.
Made toilets in existing structure.
The kitchen has been shifted and there is a separate dinning room instead of the traditional eating area outside the kitchen (influence of western lifestyle).
WINDS OF CHANGE
FOCUS THEN

No need for radical thought / ideas.
Blending in with and flowing with the general trend.
Emphasis was on community and not on private lives.
There was no need for artificial regulators like the A.C. and heaters.
Space was not a considerations , so neither were encroachments big issues.
Delicate details and intricate carvings were oft found.
Most buildings were made with local materials.

FOCUS NOW

To show and encourage creativity.
Saving space, artificial controls mandatory , thus energy saving has taken a back seat.
Privacy is very important.
New technology and materials have replaced stone and lime mortar.