Kalwar house, Chandpole, Jaipur, India
INTRODUCTION
Built in the early 1900s as the city house for the kalwar family, the house bears distinct signs of that era.
Being a royal family that had a fort and a village named after them, the city house had to be grand as well as big to accommodate the extended family.
The kalwar house is very cleverly divided into two main zones:
The public area (ground floor)
The private or family activity areas (upper floors).
This particular kind of zoning was basically done for two major reasons:
Keeping professional and private lives separate. Being the part of a royal family meant least exposure of the private lives of the occupants yet maintaining a high profile in the social circuit.
Keeping the women folk safe and secure and away from the public eye. This was done according to the cultural mindset of the people at those times.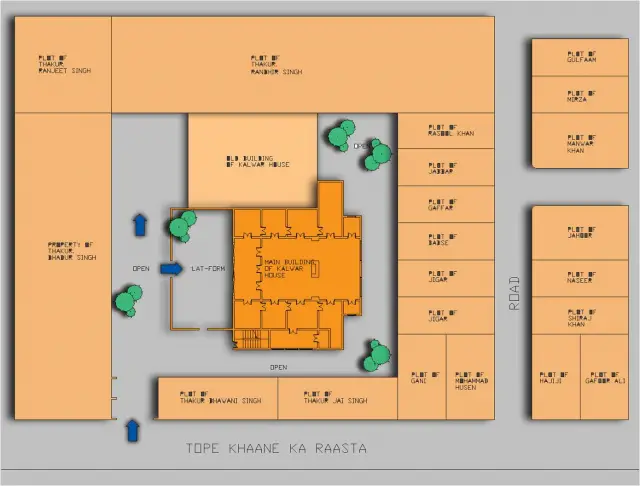 SITE PLAN
The house is set back from the main bazaar the emphasize on the status of the family.
While the rest of the houses don't have platforms in front of them, neither do they have a entry with  so much grandeur.
Even though the housetype is courtyard type but the ground floor is not connected in the courtyard.
That is, the courtyard is on the first floor. Thus there was interaction between the first and the second floor through the courtyrad while the ground floor was completely cut off due to the earlier reasons.
The house is decorated with numerous beautiful jaalis, carvings, big halls with fireplaces, etc.
There are many rooms on each floor for the accomodation of visitors and extended family members, also to show off their royal status.
The overall look of the kalwar house is thus one of luxury and grandeur.

ELEVATION
The impressive façade of the kalwar house further marks the importance of the occupants.
The numerous windows and jaalis present in the upper floors acted like a purdah for the women as well as a statement of importance.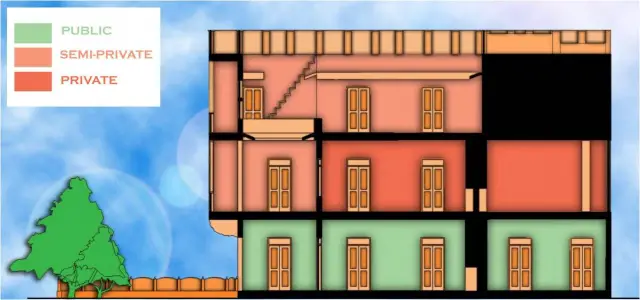 SECTION
The ground floor is mostly public- as the area was meant for business and work related interactions.
The upper floors are predominantly private as the women were scarcely allowed to come out in the open and interact.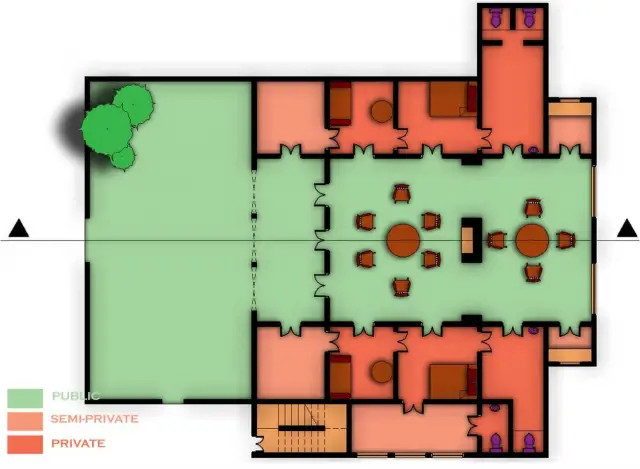 Ground Floor Plan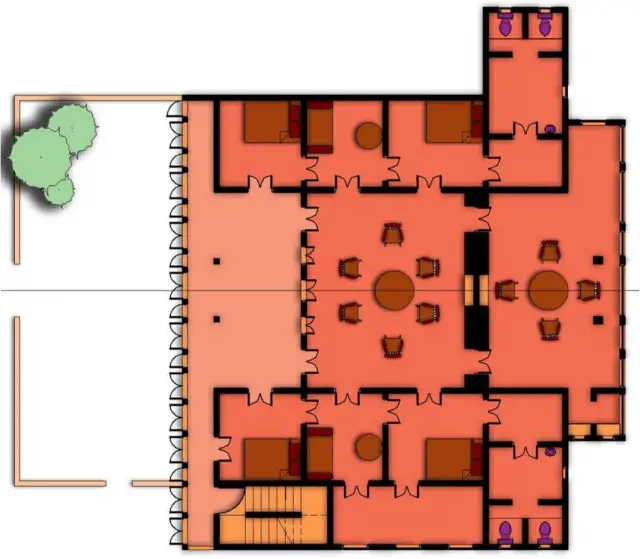 First Floor Plan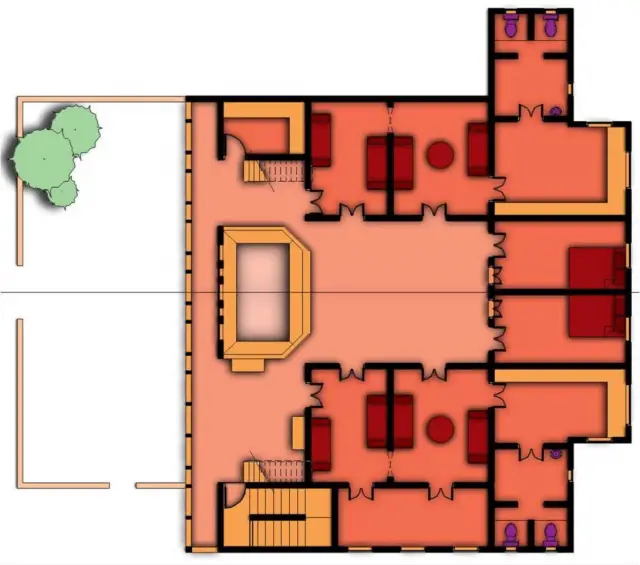 Second Floor Plan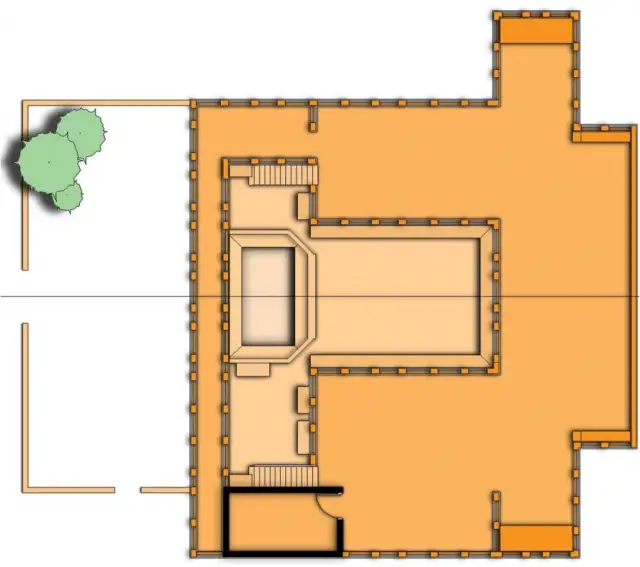 Roof Plan
Although very closed from the sides, the courtyard and the particular roof form give it a degree of openness.