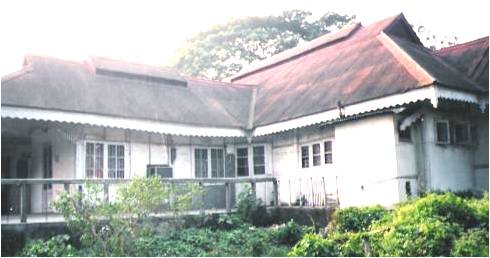 This house is situated in Guwahati, Assam, India
INTRODUCTION
Type of the house
In Assam, British started their kingdom in 1826.
During 120 yrs of their role in Assam they had constructed many buildings, bridges, bungalow, school and colleges etc.
BRITISH COLONIAL ARCHITECTURE
Before the British the building constructed by kings were very uneconomical and the construction system were very difficult.
It is not possible for common peoples.
The house of the common people were of thatch roof with bamboo walls plastered with a mixture of mud and cow dung.
The British were studied the local environment and local building materials and accordingly designed comfortable and beautiful buildings.
They had started a special type of construction, which finally become the typical building type and called" assam type house".
TOPOGRAPHY
LATITUDE – 26.25 dg.N
LONGITUDE – 91.8dg.E

Topographically, the state can be divided into three parts, viz. the Brahamputra valley, the Barak valley and the Karbi Anglong range.
Assam falls in a zone prone to earth quake.
Though mild shaking are familiar to the region, high-intensity earthquakes are rather infrequent.
CLIMATE
In Assam, pleasant sub-alpine climate prevails in the hills.
However, the plains experience tropical climate during the rainy seasons.
Winter starts  from around the end of the month of October and lasts till the mid of march.
The temperature drops to a minimum of 6 to 8 o Celsius, the nights and early mornings are foggy.
Summer arrives in the middle of May accompanied by high humidity and rainfall.
The temperature reaches a maximum of 35 to 38 o Celsius.
However The frequent rains push the mercury level down.
The Monsoons blow full blast during the month of April and is known as Bordoichilla
BUILDING TYPE
The building is of two storied  house.
Building is symetrical on both side.
1st floor is connected with a timber stair case.
Open spaces in front (chotal) and back side (bari) of the house.
BUILDING  MATERIAL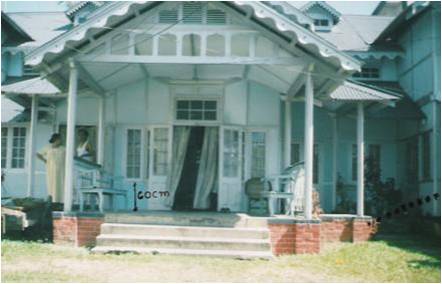 The plinth is made of one  brick thick brick wall.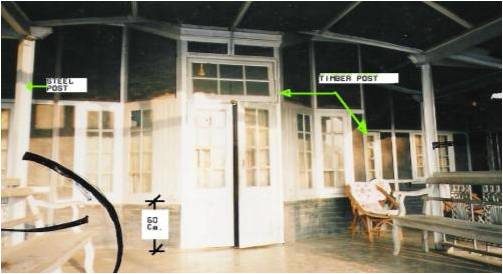 From finished floor level the walls are of half brick thick brick walls up to a ht. 60 cm.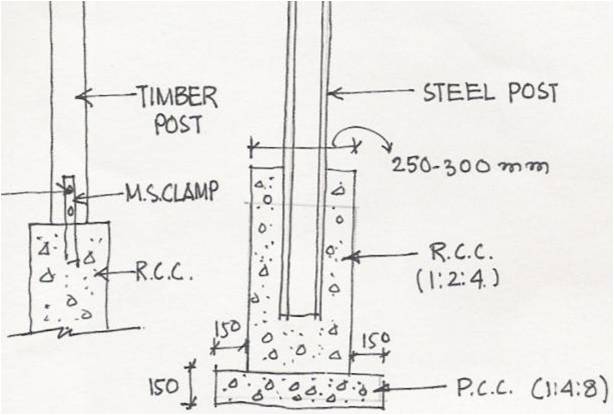 Fixing of steel pillars with nuts and bolts.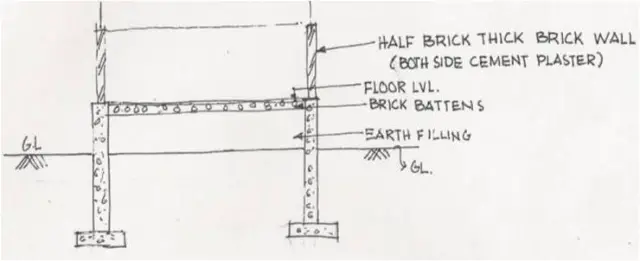 Section of the Plinth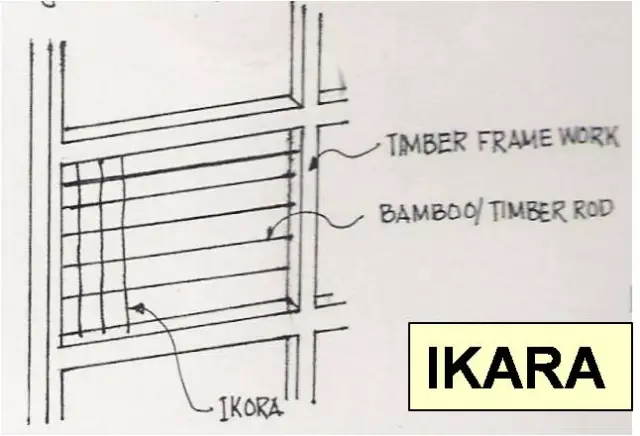 Walls are of timber frame work, inside those panels ikara used to fill.
These ikaras are cut in size of the panel and laid vertically.
The horizontal members usually bamboo.
After putting the ikara it is left to dry for few days.
Then it is plastered in both side with mud mortar.
3 layers of plaster are done alternatively after dying of each coat.
Finished coat is of liquid mix of mud and cow dung.
ROOF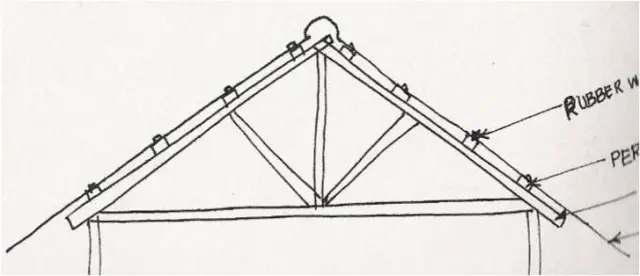 Roof layout is very critical.
It is in various level and multi-cornered.
But the angle of inclination is same.
Roof is of corrugated iron sheet.
Sheets are fixed in timber purlin by nail.
Rubber washer is used to protect the rain drop penetration through the side of the nail.
SPECIAL FEATURES
Front facade

as the site is compact with so many houses, so as to provide better ventilation, front façade is very important.

Contains large no of openings.
Sheds are provided, restrict rain fall.
Arrange in different level.
Better ventilation in front rooms.
Sill level of the window is about 60 cm only
Roof is of sloping from to provide shed durng rain

High plinth level

plinth is of about 60-70 cm.

To provide foundation.
Reduce dust and smoke of roads to enter inside the house.
To provide better air circulation for light inside.

Entrance

Two entrances.
Directly open to the street.
Ideally built according to their needs.
10 mts of open space infront of the house.

Ceiling

Made of wooden beams.
Wooden members are stick very close to each other.
Supported by vertical wooden /steel column.
A fully wooden structure.

Flooring

Flooring is of cement flooring.
Accommodation of dust coming from the street  in all rooms in the front side.