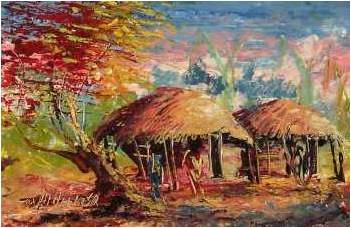 Traditional Dwelling in Cuttack
Danda – (Chakk)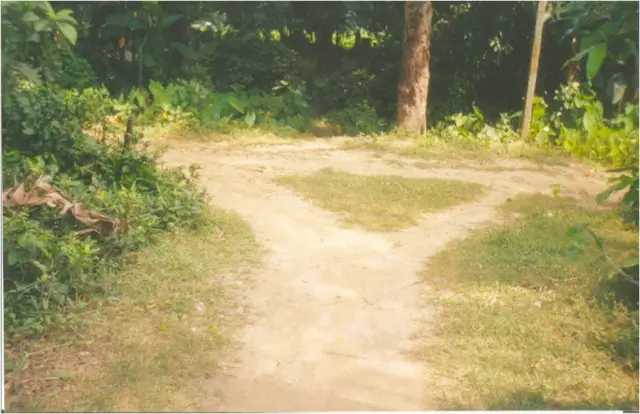 According to "Vastu Shastra" every village must contain this sacred place.
This place in my village contains "a Trinath Mandir" (the Bramha ,the Vishnu ,the Maheshwar).
This place is very significant place where three roads meet together showing three stages of life, the birth, the workplace and the death.
Tulsi Chaura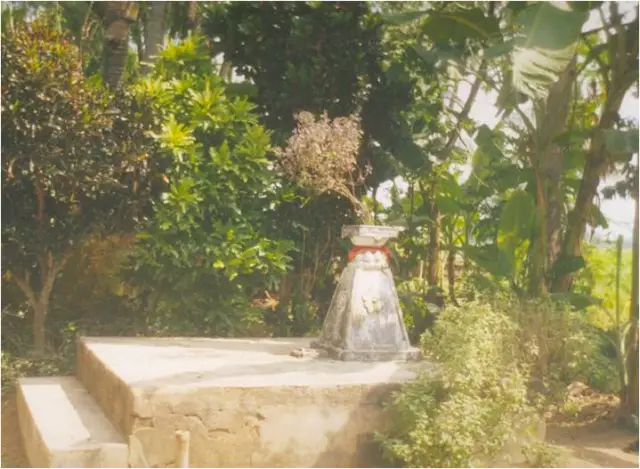 Every house contains a Tulsi chaura, a place meant for performing rituals, festivals and celebrations.
Dand (Aangan)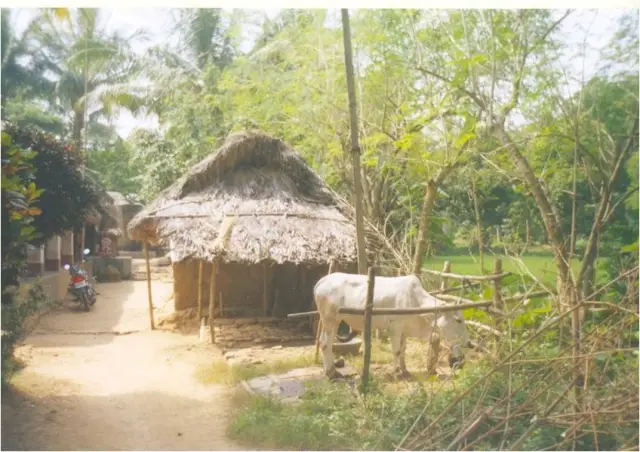 The place is in front of the house where parking, cattle shed (open and closed) are present.
This place is very important for children to play.
Cattle Shed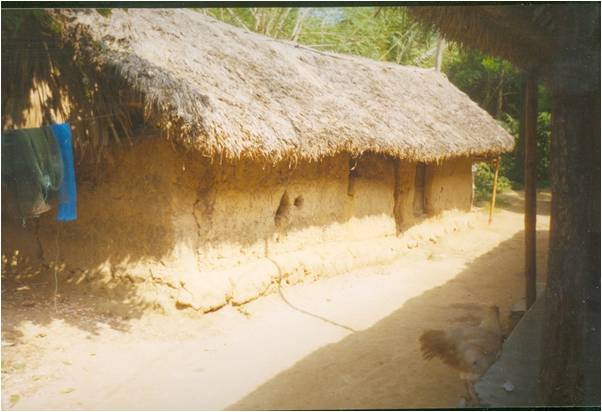 The cattle shed contains a pair of bullocks and two cows.
This place is also used as store room for food grain, crop like pumpkins, coconuts etc.
Gahira (Agricultural Land)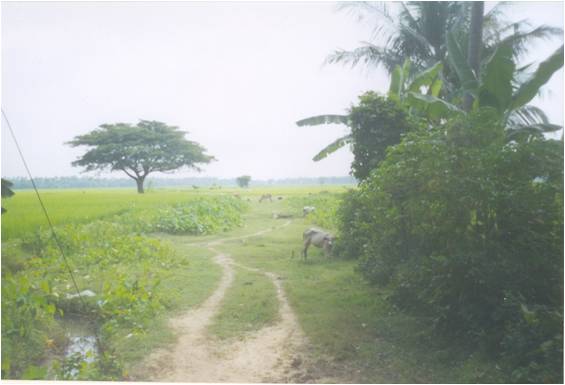 For the people in Orissa cultivation is the most important occupation, large agricultural land is present surrounding the village.
Almost all the GAHIRAS have a large play ground which are used by small children to play and cattle to graze.
Pokhori (Pond)
A small pond plays an important role in these areas.
Every house must contain at least one pond.
The ponds are mostly used for fish culture, bathing, washing, clothes, utensils and vegetables etc.
Bari (Backyard)
Almost all the important household business are performed like-Harvesting rice, moong etc

Drying of rice grain.
Drying of fire wood.
Place for well, poultry, hay storage and fire wood store.
Place for grinding room and sanitation.
Fire Wood Store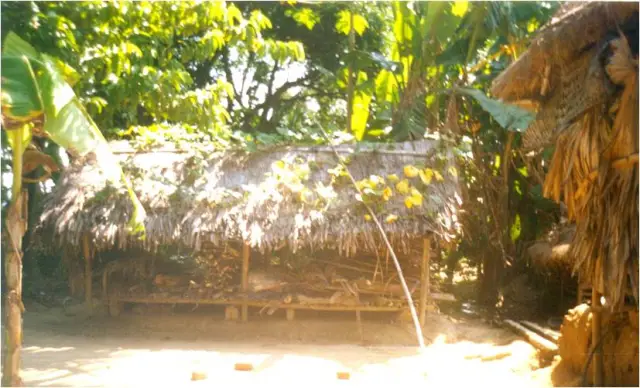 It is a temporary store for emergency fire wood which are used in rainy season.
Duara (Central Courtyard)
It is a very sensible place responding to various climatic conditions.
In summers "Courtyard effect" takes place keeping the adjacent rooms cool.
In winters people sit in the courtyard in sun.
The place has also a good religious appeal –

Bada usha
Bhumi puja
Ghata puja
Radha mohan puja
Makar sankranti
Raja sankranti

This place used for cooking, having food , drying of fire wood ,crop etc.
Attu (Inside Roof)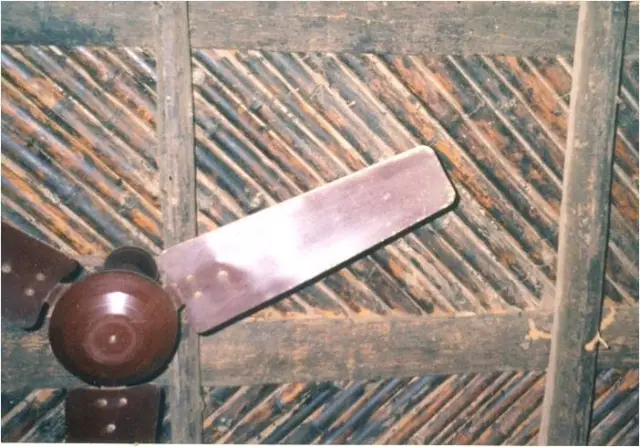 These are the horizontal roofs framed with palm tree's trunk, supported with bamboo and plastered with clay.
These roof are helpful for heat resistance and storage.
In these areas sloping roof of hay, framed with bamboo are constructed as the place if frequently visited by heavy rain, commonly cyclone.
Doors
These houses contains traditional doors which are quite strong and beautiful.
Long iron nails are hammered into beautifully arranged battens.
Features
The house the features like:

Danda – The front courtyard (parking)
Bari – The back courtyard (crop harvesting)
Duara – The central courtyard (courtyard effect, cooking, dining etc)
Penda – The verandah surrounding the central courtyard (movement).
Tulsi chaura – Place of worship.
Khanja– Rooms surrounding the central courtyard in the four corners.
Handi sala– Kitchen present in the verandah in the south east direction.
Sloping roof

For the state like Orissa where there is  heavy rainfall and frequent visit of cyclone the sloping roof of hay framed with bamboo is preferred.
Thick walls are preferable as the temperature varies from 21'C –32'C.
People in Orissa are very self sufficient so they want their daily consumable requirements to be locally grown or reared in their fields and in their houses like-vegetables, fish, fowl meat, cotton, paddy, pulses and cereals.
The village consists of certain groups of people living in a certain lane, like goldsmith's lane milkman's lane etc.
The building material used is bamboo, trunks of palm tree, hay and earth which are locally available in plenty and cheap.