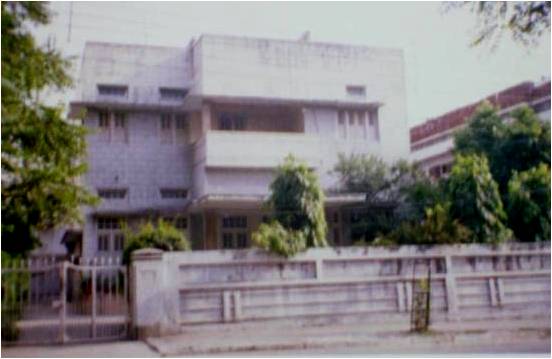 Study of Traditional Dwelling, Malkaganj, New Delhi, India
ORIENTATION – It is oriented towards north-west direction.
This house more known as Khanna house was built for Khanna family after independence in 1952.
Presently Mr. And Mrs. Khanna stay here  with their two daughters as other family members have moved abroad.
More than half of the house is on rent since the time it was built.
WHY IS IT DIFFERENT TO OTHER TRADITIONAL DWELLINGS?

This house in the post independence era was built with a very modernized outlook but it fulfills each and every requirement of  a traditional house.
Unlike other traditional houses this house has a huge courtyard surrounded by walls on the three sides leaving the north-east side for good lighting.
The most important element which adorns the house with a modernized look is the porch in front side of the house.
CLIMATIC CONDITIONS
The climate of Delhi is composite.
Its characteristics change from season to season.
It has basically three seasons comprising hot and dry, warm and humid and cold and dry.
CLIMATIC RESPONSE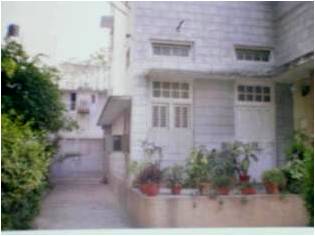 Presence of large number of windows on the south west wall to utilize the winter sun.
Presence of roshandans over each and every window transforms light all over in the house.
The courtyard is oriented in such a way that the open side gives it light and heat in the morning and prevents it in the afternoon.
The building has mezzanine floors over the service rooms which are comparatively cooler.
ORNAMENTATIONS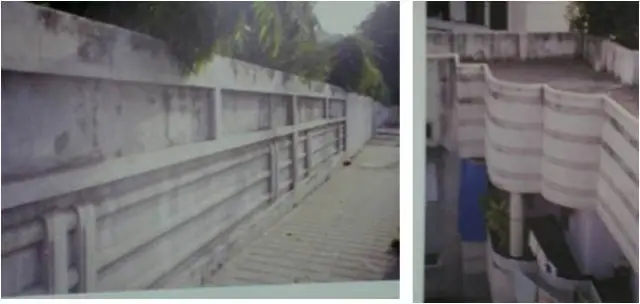 The patterns exploded on the front boundary wall is very much inspired from the "vedicas" with 2 perpendicular and horizontal lines.
Parallel patterns run on the balcony and also the roof railings.
Various traditional patterns are engraved on the doors and the door frames.
Typical jali running longitudinally on the exterior wall of the staircase.
DIFFERENT VIEWS OF THE ONE SIDE OPEN COURTYARD

VIEW OF SEMI-BUILT STUCTURES ON THE ROOF

These are half walls built to define volume to the otherwise empty terrace.
Due to this defining of volume there was enough privacy to sleep during summers.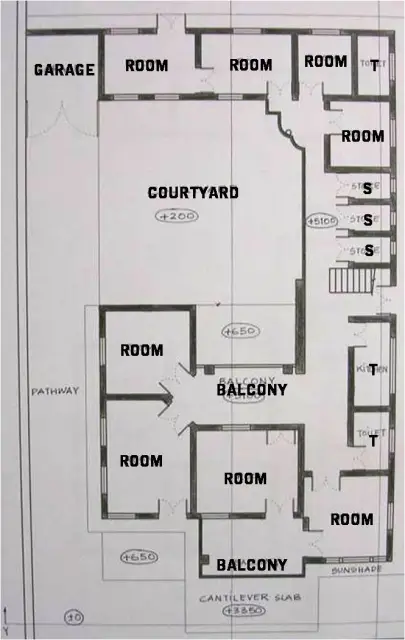 Ground Floor Plan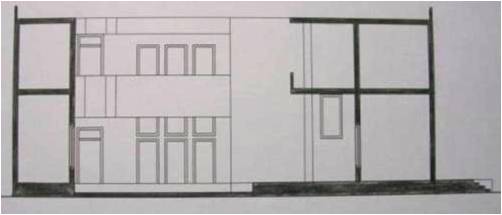 Section XX'

Section YY'