Lighting has played an important role in architecture, lighting fulfills the requirement of both client and designer.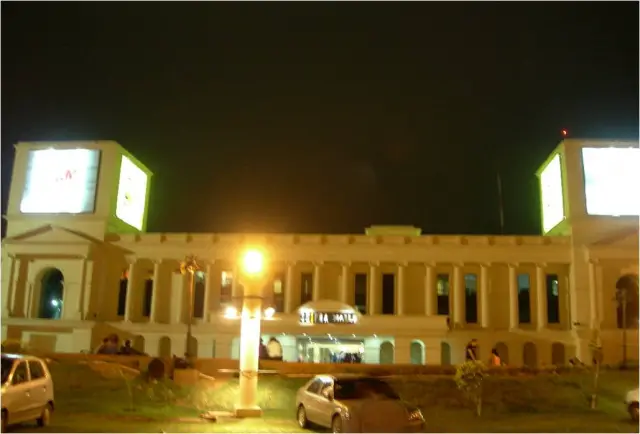 Shipra Mall Lighting
Shipra Mall, Indirapuram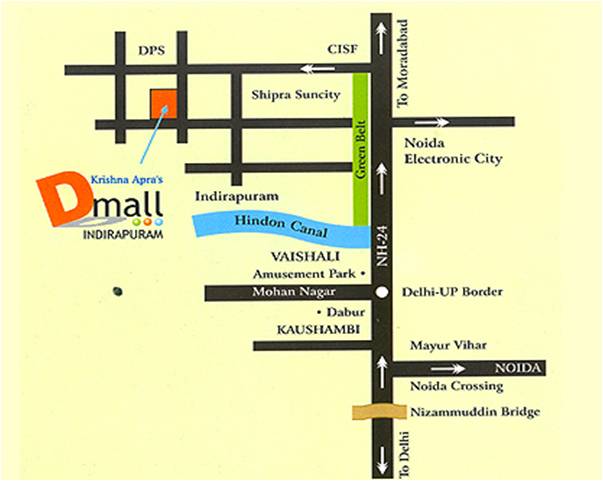 Carefully selected outdoor luminaries can reduce energy use, improve lighting quality

The mall is extremely well lit from the outside
Adequate lighting for the parking lot to provide safety guidance of traffic and to provide secure and comfortable surroundings for pedestrians
Halogen lamps have been used to highlight the building facade
The mall has a  huge parking space
There are many street lights and two flood lights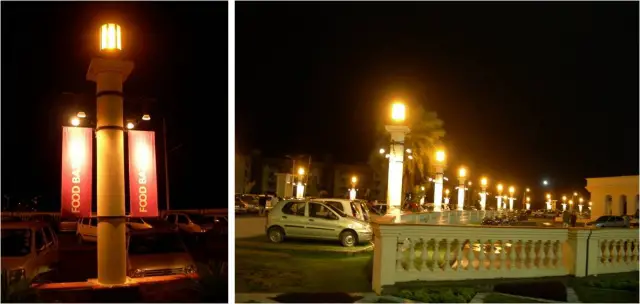 Open space lighting are essential components of shopping mall lighting of outdoor spaces provides important benefits to all users.
There are two main entrances:

A                                                                                 B
As shown in the photos, there is a  west side entrance (a) and also parking lot entrance (b),
Both the corridors have fallcelling lighting, that contributes to the physical comfort of the people. Lighting control is becoming increasingly important to offer flexibility and energy management
The various lighting fixtures used for the atrium are as follows
Downlight Metal Halide lamps
There are 14 floodlight luminaires
L.E.D fixtures use in shops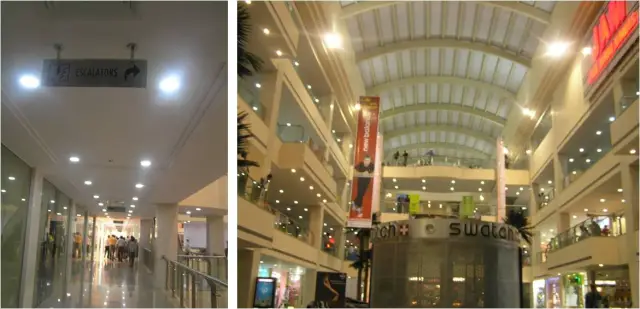 Shopping mall lighting contributes to its light and airy atmosphere.
Energy-efficient products and automatic switching keep energy costs down while integrated windows and skylights give customers and shoppers a connection to the outdoors.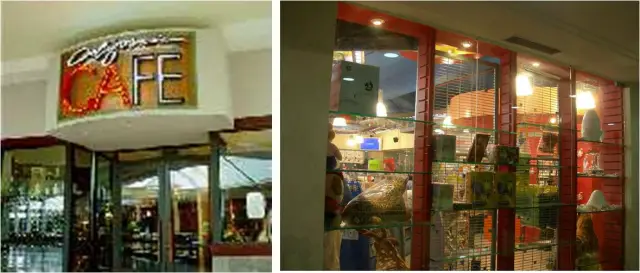 In the center, up light fixtures use a combination of metal halide and high-pressure sodium lamps
Lighting in retail applications must entice people to enter a store and direct attention to the merchandise. Ideally it should also use energy efficiently and avoid damaging the merchandise with excessive heat.

This snapshot shows how the store has balanced the need to attract attention with the need for energy-efficient lighting.
Cold cathode lamps are used as signage in shopping mall shops