Lavasa Hill City is free India's first and largest hill city with a sprawling township spread across the 7 hills of the Mose valley. The area is quite close to the major cities of Pune and Mumbai and circles the Varasgaon lake. Lavasa is just about 65 Kms (an hrs drive) from Pune and abut 200 Kms ( 3.5 hrs) from Mumbai. Lavasa Hill City covers 25,000 acres with 60 Kms of lakefront. It is spread amidst 100 sq. kms., which is almost 1/4th the size of mumbai.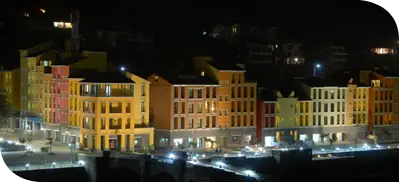 Lavasa city has been designed on the principles of new urbanism, and is said to offer the best-in-class infrastructure, international educational institutions, leading non-polluting industries, exciting avenues of leisure & tourism and homes for comfortable living. An ecologically sustainable environment will help you live, work, learn and play in harmony with nature at Lavasa. Over 25,000 lakeside apartments and villas with over 50,000 employment opportunities should be available at Lavasa city. Apart from it's diversity in work possibilities, Lavasa also present some wonderful housing options for permanent residents. Some other famous concepts of hill cities, but all developed during the British Raj, are Shimla, Kullu and Ooty.
The Lavasa project is being developed by HCC India. Although the land is disputed by some, the master plan for Lavasa has already won 3 Global Awards. Apart from latest technologies and state-of-the-art connectivity, Lavasa also assures of world class infrastructure and first class roads. There are five access routes to the Lavasa city, one of which, the Chandni chowk-Pune road, has been developed. The first phase of the Lavasa Hill town is currently under construction and is scheduled for completion in Dec '2009. The Fortune Select Dasve Hotel is now open at Lavasa while Dasve, the first town, is expected to be ready by 2009-10.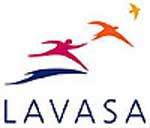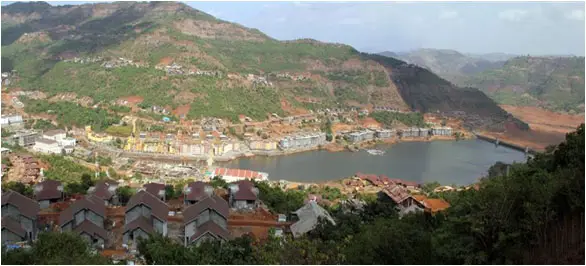 Location
Lavasa is located in the Western Ghats, on the banks of the Baji Pasalkar Reservoir behind the Varasgaon Dam (Varasgaon Dam & Reservoir) near Pune and Mumbai. The city is coming up on eight large hillocks that surround the elongated Varasgaon Dam Reservoir. Varasgaon is one of the primary sources of water for Pune city. The project covers approximately 25,000 acres (100 km2) of land. Lavasa is located within 80 minutes from Pune (approximately 50 km) and 3 hours from Mumbai (approx 180 km). There are five access routes to Lavasa, one of which is enhanced and developed.
Plans
Lavasa is planned in four phases out of which, Phase I in Dasve will be operational from 2010 with almost 1,000 villas and 500 apartments. The development of Phase II will begin next year and would be ready by 2014. The third and fourth phases would be ready by 2017 and 2021, respectively. There is a controversy around how clearance has been given to build the new Lavasa city that will draw water from the Varasgaon Dam. The Varasgaon Dam is one of the primary sources of water for Pune city, and Pune city already faces acute water shortage in the months preceding the annual monsoon season. Another controversy is around how forest lands can be given away for commercial purposes.
Development:Development plans of Lavasa consists of four periods and involves the development of 12 towns spread across 7 hill slopes
•    Period 1 – Dasve, Mugaon, Bhoini
•    Period 2 – Dhamanhole, Gadale, Koloshi, Ugawali
•    Period 3 – Sakhari, Wadavali
•    Period 4 – Bhode, Mose, Saiv
Planned economy drivers of the city
•    Research centres
•    Hospitality and tourism
•    Education
•    Resident population
•    Health care
The city has tied up with various names in the respective sectors to develop the required hard and soft infrastructure These include
•    Apollo Hospitals: Hospital and wellness centre
•    Accor Developers: Hotels and convention centres
•    Christ University: Education
•    Symbiosis: Education
•    Mercure Hotels: Hotels
•    ITC Limited: Fortune Hotels
•    Novotel: Hotels
•    Starwood: Hotels
•    Institute of International Business Relations, Germany: Education
•    National School of Hotel Management, Kolkata: Education
•    Educomp – Millenium school – Education
•    École hôtelière de Lausanne, Lausanne:Education
•    Space Investment Co. LLC – Spaceworld theme park over 65 acres (260,000 m2) [4]
•    Faldo design – Nick Faldo golf academy and 18 hole championship Lavasa golf course spread over 150 acres (610,000 m2)[5]
•    Manchester City – Football academy[6]
•    Hockey Australia – Hockey academy[7]
•    Sir Steve Redgrave – Rowing academy[8]
Lavasa has signed electricity supply agreements with the Maharashtra State Electricity Distribution Company Ltd (MSEDCL) and Tata Power Company Ltd [1].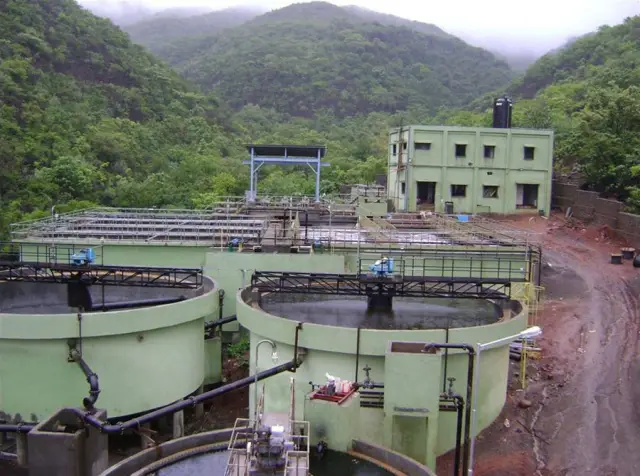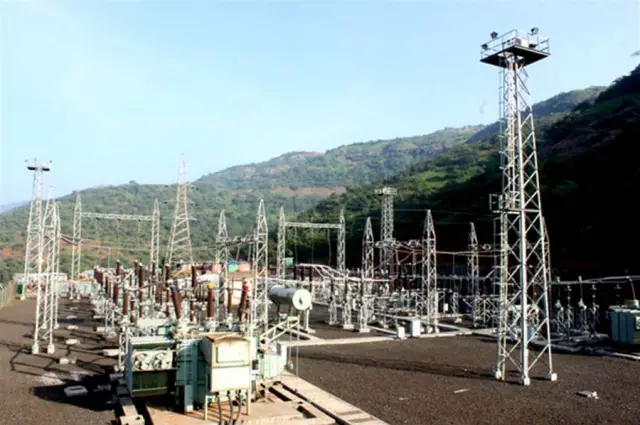 Social Initiatives
Health
•    Free monthly check up camps for the villagers from surrounding areas
•    Specialist doctors and medicine are made available through these camps
•    Mobile Vans are used to reach remote areas
•    Primary Health center has been set up at each surrounding village and is staffed by professional doctors for round the clock medical service free of cost
•    A 24 hour free ambulance service is also available to locals, in case of patient transfers to other hospitals
•    Administrative assistance to the Government public healthcare staff for Pulse Polio campaign
•    Water tanker facilities for providing healthy, clean, accessible drinking water to villagers
Education
•    Schools have been handed over to each local Zilla Parishad
•    Instituted a teachers' development program with the Government of Maharashtra for staffing the Schools
•    Uniforms distributed to all students
•    Conducted Personality Development Activities and Aptitude Tests for students.
•    Nisarg Shala concept has been introduced to empower the locals to managing the natural resources at their disposal in a better way.
Employability
•    Jobs have been provided through various initiatives which make the best use of local expertise and potential.
•    Weekly bazaar, where the villagers are encouraged to buy and sell agricultural products, groceries and other household commodities
Connectivity:
Lavasa only had access by road from Pune or Mumbai. Being in a hilly terrain the roads though well developed have steep inclines in some places. Also as per data publicly available no air connectivity is planned in the near feature apart from helicopters.
Under Construction: Lavasa will be under construction for close to 10–11 years after the launch of Dasve in 2010. It remains to be seen whether the construction activity disturbs the life in Dasve.

State Policy
The government has not required the promoters of Lavasa to reserve accommodation for economic weaker sections of society.Some of the land used in the project was acquired for the Varasgaon dam in 1974 and was unused. Although the land cannot be returned to the original owners as per an High Court verdict the same should used for public purposes. However it is not clear from the verdict if it can be used for public purposes only by the government or a private party as is the case in Lavasa.
Environmental Impact:
Lavasa has been granted clearance by the state government as per a 1994 directive from the central government directing state government to grant environmental clearances for projects less than 1000 m above sea level. Some activists contend that Lavasa is more 1000m above sea level in some places. Only the entry gate of the city is above 1000m.[11]
Lavasa is situated in the western ghats and some activists contend that it will have a adverse impact on the biodiversity.[citation needed]
Water resources:
The Varasgaon Dam is a important dam for water supply to Pune city. The reservoir very nearly dries up in the hot summer months leading up to the monsoon. There are claims that water from Varasgaon is diverted to Lavasa and will result in problems in water supply to Pune city.
However HCC, in order to address that problem has built a mini dam that has created a reservoir holding of 1.8 million cubic metres of water. Pune's population requires about 11.5 thousand million cubic ft (TMC) water[clarification needed]/pa and the capacity of the Varasgaon Dam Reservoir is also about 11.5 TMC[1]. Lavasa Corporation acquired permissions to get 1.5 TMC water (14%) from Varasgaon dam.
However, through several dams and check dams, 0.9 TMC would be added to the Varasgaon reservoir. Lavasa will consume approximately 0.5 TMC of water. Therefore, a surplus of 0.4 TMC water would be added to the Varasgaon reservoir
 
Geographic Information Systems (GIS) at Lavasa:
Lavasa is a hill town project being developed by HCC Real Estate Ltd, a 100 per cent subsidiary of HCC. Lavasa is easily accessible from Pune (approx 65kms) and is the first planned hill town, post independence.
Use of technology to establish new levels of world-class service and efficiency is intrinsic to the Lavasa vision. One such technology being used in the project is GIS. The system provides integrated, single window e-governance services to the citizens of Lavasa.
The GIS forms the core engine of Lavasa city's IT application portfolio. Lavasa will be the first city in Asia to operate in e-governance mode. GIS technology will be the backbone of the e-governance mode of the town. The entire landscape has been GIS / GPS mapped which will be linked to the document management system to offer high quality services such as logging complaints for any civic services, checking property related documentations and information on the events planned in the city besides the emergency alerts and disaster management system.
It currently provides geographically referenced data on the entire project, including
    Land use and town planning data
    Land acquisition status
    Physical progress of developmental activities (including all utilities) through color coded representation of completed, in process and planned works
    Environment and tourism related data
    Slope stability data