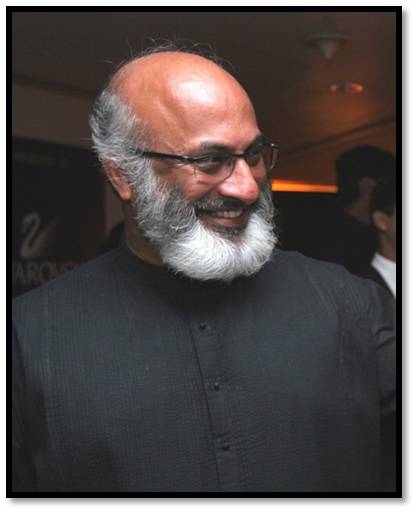 Karan Grover has been passionately advocating the need to look at ones culture and heritage for clues as to the direction for a contemporary architecture and sustainable development relevant to the Indian context today. He has enthused children in conservation and been nominated a "social entrepreneur" as a Fellow of the Ashoka Foundation, Washington. Winner of all the Indian Awards for Excellence in Architecture and Interior Design; he almost single handedly won India's nominations for UNESCO's World Heritage Site status for Champaner after a 22 year old campaign. In 2004, Grover became the first architect in the world to win the U.S. GBC "Platinum" Award for the greenest building in the world.
KEY PROJECTS
Goa Assembly Building at Porvorim, Goa, 1993-2002.
CII-Sohrabji Godrej Green Business Centre, Hyderabad, LEED Platinum rated building by US-GBC, 2002-2003
District Office Complex at Bagalkot for Government of Karnataka, 2003-2006
Synthesis Business Park, Rajarhat, Kolkata for Bengal Shrachi Housing Development, sought for LEED Platinum   rating of US-GBC, execution stage, 2005-2008
Minestone Diamond Processing Unit at Navsari, sought for LEED Gold Rating, execution stage, 2005-2008
Garden of Peace at Dhauli, Bhubaneswar for Orissa Tourism Development Corporation, under execution
Institution for Mathematics and Application at Bhubaneswar, execution stage. 2006-2008
Fort Jadhavgadhi conservation cum hotel project at Pune for Orchid Hotels, execution stage
Institute of Quality for Confederation of Indian Industry, Bangalore using Passive Down-Draft Evaporative Cooling (PDEC) system, 2000-2001
Confederation Of Indian Industry (C.I.I.) Institute Of Quality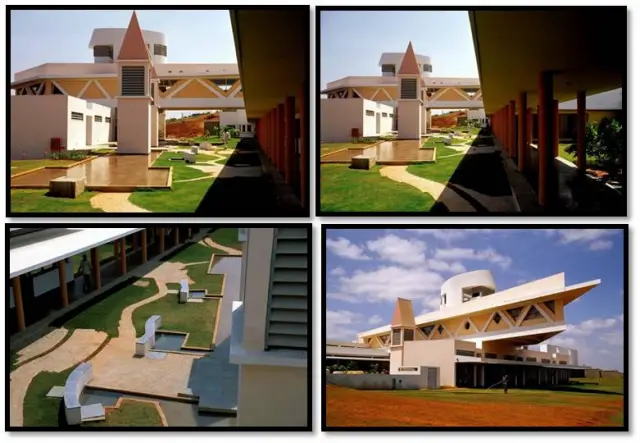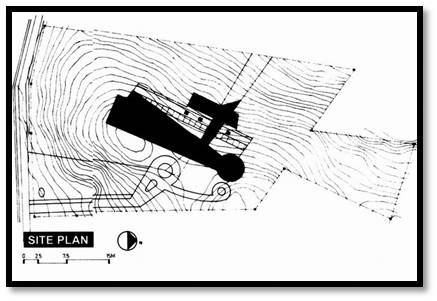 SITE PLAN
The Confederation of Indian Industry's institute is located on a four-acre hill on the western outskirts of Bangalore, and with a built area of 1,900 square metres, the building includes reception areas, administrative offices, auditoria, faculty rooms, a library, a computer room, and a cafeteria. Three 'wind catcher' towers are located at the rear of the building and act as cooling devices. The importance of environmentally-oriented architecture is emphasised throughout the project.
Institute Of Mathematics & Applications (IMA), Bhubaneswar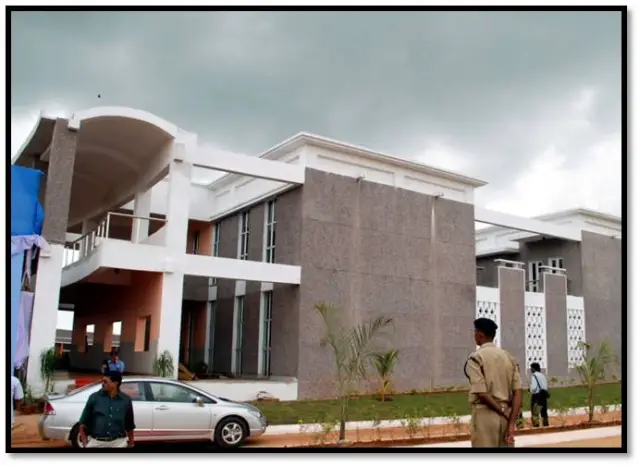 It is spread over 23 acre and laid out from spiral lines of the golden equation. Mathematical equations apart, the institute's golden formula is not only to become a world class centre of excellence but also to train and teach rural tribal students. From conceptualisation to construction, it had taken just three years.
 
Inaugurating the institute campus, the CM praised Tata Steel for having contributed to the development of the institute and architect Mr. Karan Grover. "We are committed to make this a world class institute," he asserted. "Bhubaneswar has become a hub for education be it engineering colleges, management institutes, the IIIT, NISER or the IIT," he said. "Very soon I will hold a meeting with mathematicians and others to get a proper feedback on the problems and lacunae as well as to get ideas on developing this institute, from international quarters," he informed.
Sohrabji Godrej Green Business Center, Hyderabad (Andhra Pradesh)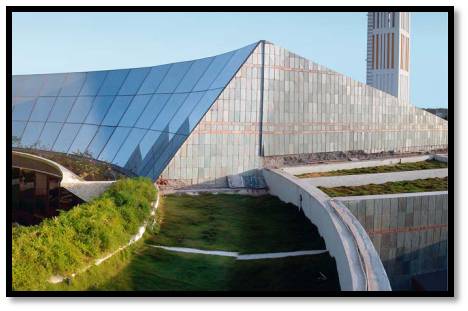 The architects' key idea was to create a structure whose characteristics expressed the "energy aesthetic," an organism that tries to benefit from the efficiency of natural structures without imitating them. This building was intended as an attractive advertisement for the Green movement, which is slowly gaining a hold in India, loudly proclaiming the message needed for the future. A generous building plot made it possible to realise the idea of a structure circling around a centre without too much difficulty, with the structure itself consisting of different circle radii. The actual centre remainsempty: this is the energy centre, also the communication centre, an open courtyard, the axis mundi, the axis of creation. The centre creates a centrifugal effect, parts of the design spring apart, try to escape from the centre, but are caught and held together again by a bracket, a round canopy over the connecting route.