The Arab World Institute (AWI) was established during 1980 in Paris, the building purpose is to detail research to cover Arabic and the Arab World's cultural and spiritual values.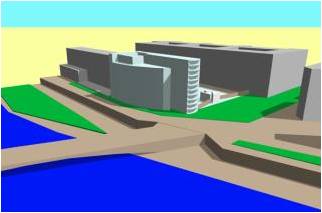 The building not only dominates among the surrounding building because of its glazed and metallic materials, this building also acts as a buffer zone between the Jussieu Campus, in large rationalist blocks, and the River Seine.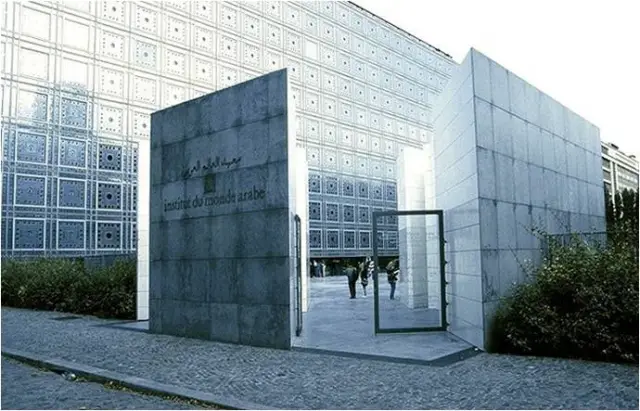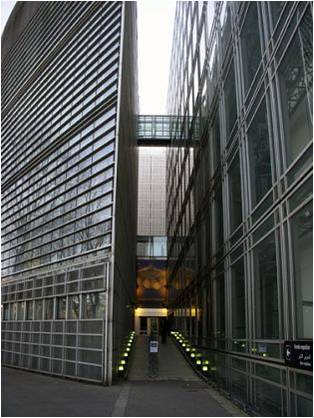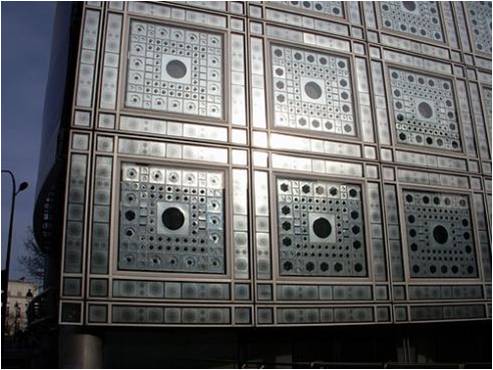 The huge south-facing garden courtyard wall has been described as a 60m 'Venetian Blind', although its appearance is more patently Islamic in decorative terms. It is made up of numerous and variously dimensioned metallic diaphragms set in pierced metal borders. These diaphragms operate like a camera lens to control the sun's penetration into the interior of the building. The changes to the irises are dramatically revealed internally while externally a subtle density pattern can be observed. Thus the whole effect is like a giant Islamic pierced screen.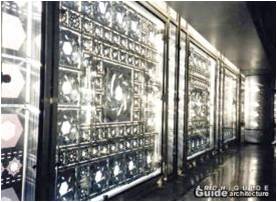 The architect's vision was to create a relationship with the sky and he achieved it by  using the screen which takes the color of the sky and gives the sharp edge at the top.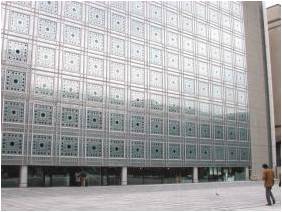 The building stands as a symbol of Arab culture because of its dominating south façade as an expression.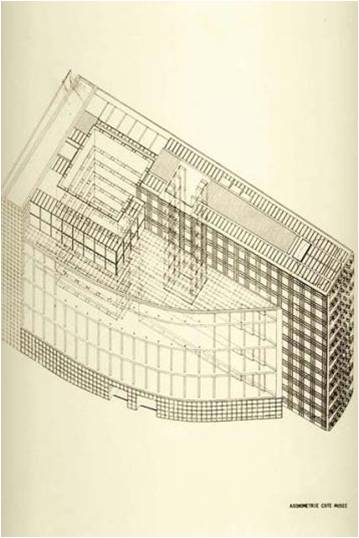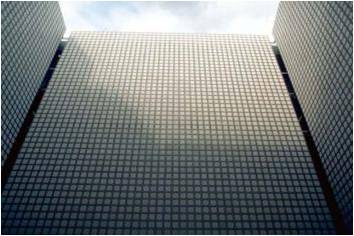 The building is divided in two parts  and merges into one in lower floors. This is done to achieve maximum ventilation and light inside building. These two half are created by the entrance of the building to its inner core and a square courtyard.
Courtyard helps in the circulation of the air through small openings.
The curve is designed in order to have proper views of river seine and the Notre Dame. The curve is along the road side.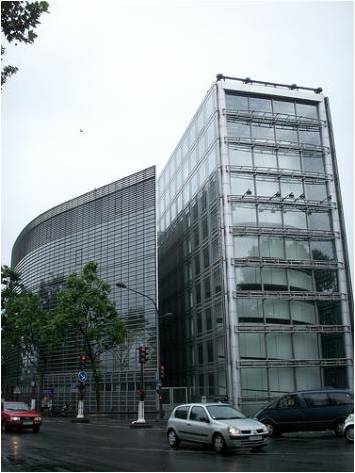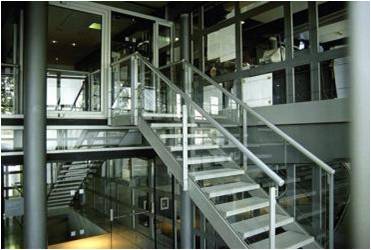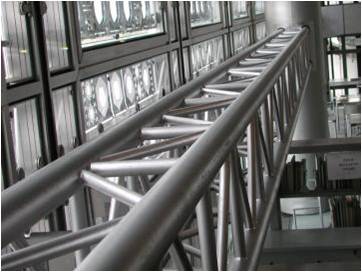 Because of its exterior metallic and glazed look, internally a superb feature is the glass and steel stairs and lift enclosure, which can be seen from most parts of the building.
Also the some structural materials used are of steel.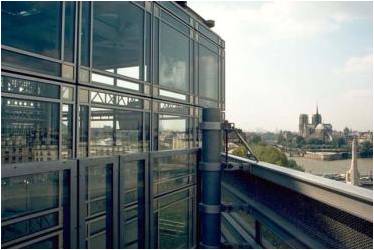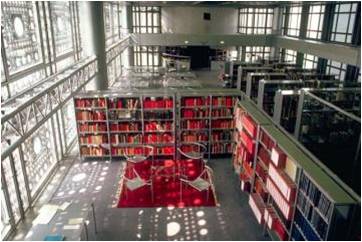 The restaurant of the building which is situated on terrace gives the view of whole city as well as the note dame.
The location of the restaurant makes the building more exploring and involving.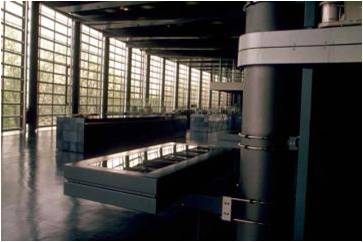 The different facades of the building creates different emotions as well. The south façade is sun screen works only as filtering light and maintains privacy to the outside world. Therefore these areas are kept for libraries. Whereas the opposite façade is completely exposed to the exterior views and on this façade all the prominent sites can be seen.