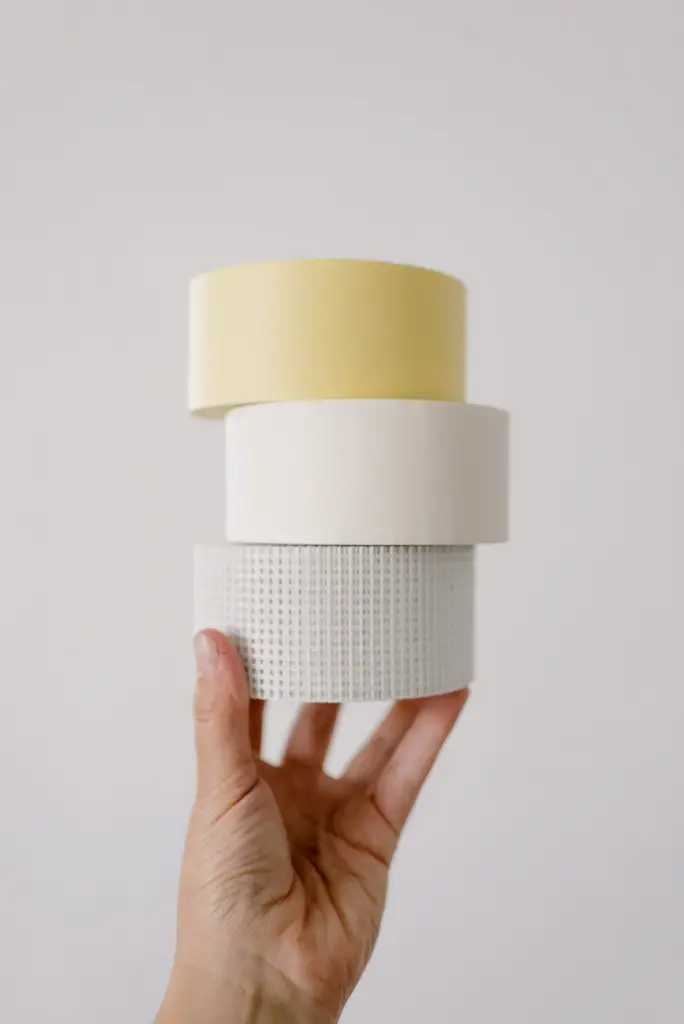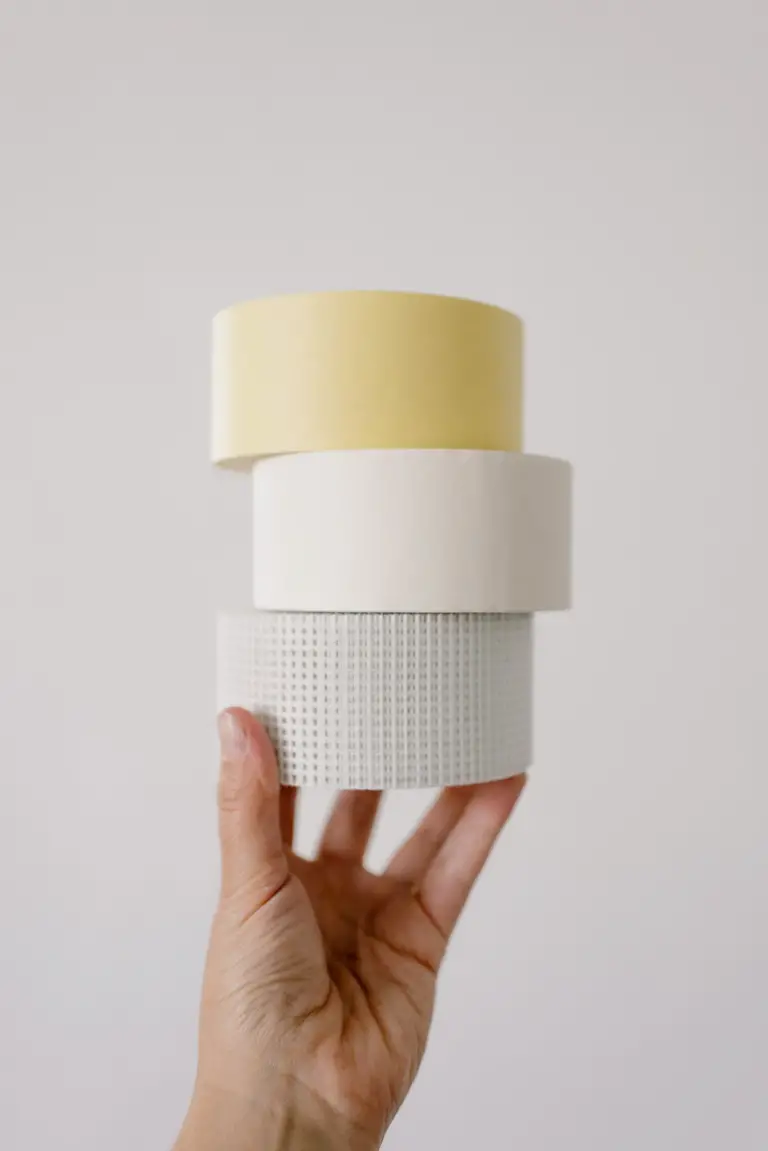 When it comes to home improvement projects, homeowners and DIY'rs can choose from different types. What sort of tape should you use to complete the task? Various types are available, and choosing the right one for your project might be challenging.
When it comes to your next home improvement project, we have put up a guide to assist you in selecting the correct tape. But, first, let us take a look at the following factors.
Things to Consider When Choosing the Right Type of Tape
You need to consider a few points when choosing the suitable tape for your tasks.
Not All Tape is Same
To understand why there are so many kinds of tape, you must first understand the function of each one. Using suitable tape for the right job can make all the difference in the world.
The inappropriate one can do more harm than good, such as endangering your safety or leaving behind a sticky residue on your floors, window frames, and other surfaces. Duct tape and scotch tape are not suitable as masking tape or electrical tape.
Sealant or Tape?
Tape may not be the ideal option for various plumbing and HVAC tasks. Using a sealant or mastic (plant-based resin) instead of tape can give a more durable, long-lasting, and resistant option in certain situations.
However, sealant and mastic can be dirty and difficult to deal with, making them less handy than tape. Therefore, mastic or foil tape should be the sole option for sealing furnace or HVAC ductwork.
Learn about the Features
Temperature rating, conductivity, and water resistance are just as crucial as the width and thickness of the tape. Make sure the tape you choose is sturdy and water-resistant if you are working on an outside project. It is advisable to use non-conductive tape for interior electrical applications.
Consult an Expert
Consider consulting a home renovation contractor or any other construction specialist if you are unclear which tape to use for your job. You will most certainly find the tape you are looking for in big-box home improvement shops, hardware, or paint stores, and ask the personnel for help. Do not hesitate to seek assistance.
Types of Tapes
Here are a few types of tapes to consider before going on with your next DIY or home improvement endeavor.
Packaging Tape
Packing tape is available in various colors and job-specific varieties, including clear acrylic packing tape. On the other hand, Strapping tape has a more flexible adhesive and filament tape, fiberglass reinforcing. 
Customized printed tape, permanently sealing paper, and gum tapes are also available in a variety of designs to meet your needs. Custom packing tape will save you time and effort when it comes to organizing, grouping, and tracking home renovation products.
Electrical Tape
It is designed to protect and insulate electrical components and wiring. There are many options for color in electrical tape, but the most popular one is black. Adhesives and backings for specified temperature and corrosion resistance are included in this category.
Ensure using suitable tape for the task at hand if you are dealing with electrical wires or other specialized applications. Black tapes are good for these purposes.
Mounting Tape and Double-Stick Carpet Tape
Several types of double-stick tape are available, making it easy to have some on hand at all times. In addition to being a no-mess adhesive, it can be used to mount lightweight pictures, secure area rugs, and lay carpet.
Some double-stick tapes have a textile backing similar to duct tape to increase their strength. Others include a foam core to enable a more stable installation on sloping terrain. Most people use a pressure-sensitive adhesive. However, others prefer to utilize heat-activated thermal glue.
Weather Stripping Tape
Weatherstripping tape sticks to uneven surfaces and offers a cushioned, thermally insulated barrier around windows, doors, and other exposed areas. Colors, widths, and thicknesses are available in a variety of options.
Various materials and open or closed cell foam options are available for foam tape. For significant, irregular gaps, open-cell foam is a choosable option. However, it should not be used outside since it absorbs water when wet. Compared with open-cell foam, closed-cell foam is more water-resistant and is better insulating.
When it comes to the gasket and sealing jobs, neoprene rubber tape is an outstanding alternative. Although it tends to compress with time permanently, it nonetheless produces a reliable seal.
Masking Tape
Masking tape is used to cover surfaces when painting. This paper-based tape is ideal for temporary uses like hanging decorations or marking frozen food containers since it is simple to peel and remove.
Available in a variety of colors and widths, it is best suited for less demanding applications. Masking tape can become brittle and sticky if kept on for lengthy periods.
It is better to use painter's tape for sensitive painted surfaces. It has similar features as conventional masking tape but is more UV resistant and easily removable.
It is possible to stretch and mold automotive-grade masking tape to adapt to irregular or rounded surfaces because of its solvent resistance and stretchable quality.
Duct Tape
Duct tape is an all-purpose tape having a fabric base and a top plastic layer. It is a sturdy material, yet it can be ripped by hand. Duct tape has many uses, ranging from packing to repairs, and works best on flat, level surfaces.
Many people are already making wallets, handbags, Duffel bags, and other items out of duct tape. Duct tape now comes in a variety of colors to make crafting easier.
Sealing is one area where duct tape fails miserably. The adhesive in duct tape wears off over time because of the constant temperature and moisture fluctuations.
Instead, when repairing or building HVAC ducts, use a specialized aluminum foil tape that has been approved for this purpose. Several duct tapes claim to be stronger than regular ones in today's market.
Painter's Tape
Paper-based painter's tape is generally used to block interior and outdoor areas. It has a low-grade adhesive that reduces damage and residue on surfaces when the tape is removed, making the job easier.
Conclusion Clean, dry surfaces should be used for optimal results when using the tape. Tapes tend to stick better to flat, smooth surfaces, whereas rough or porous materials are less likely to stick to them. Tape can be stored at room temperature with the protective seals attached. There is no alternative to reading the instructions on the packaging before using it. To get the most out of these tapes, read the directions carefully and choose the right tape for your home renovation project.