Introduction:
The recent work of Ahmedabad-based Matharoo Associates reinvigorates the concrete language of Le Corbusier and Kahn, and the early works of Indian Modernists, but is rendered with a more slender and lighter disposition. Projects from private residences to public facilities brandish a rough, impenetrable shell that conceals a cocoon of animated space; a difference of materiality also mplifies the contrast. Gurjit Singh Matharoo brings to his practice his earlier experiences in Bhutan, Dubai and Locarno.
His Works: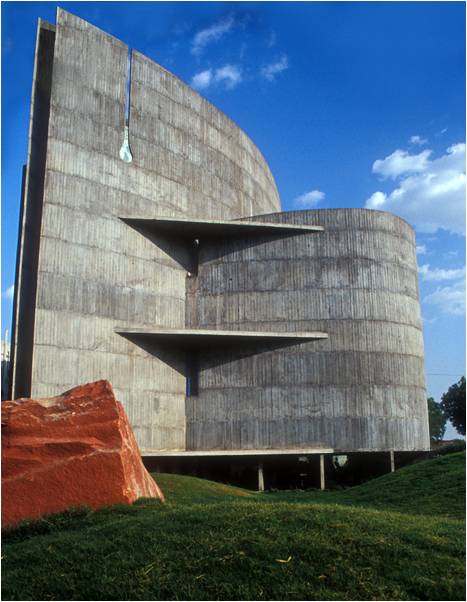 1. Prathama Blood Center has its origins in an Invited Architectural Competition in 1998. Being a pioneering endeavor in the field of blood transfusion and processing, the clients also made unprecedented demands; a new building 'type' where the challenge was to turn a service intensive functional entity into a playful, intuitive receptacle, by removing the repulsion associated with medical facilities and transforming it into a receptive public domain.
The project has specifically dealt with restrictions of space and economy. The costs have been kept abysmally low by custom designing all doors, windows, modular furniture including steel work stations, press metal storages, double glazed partitions even upto door handles.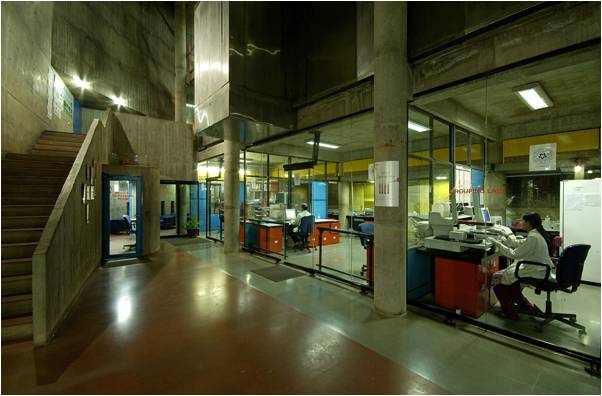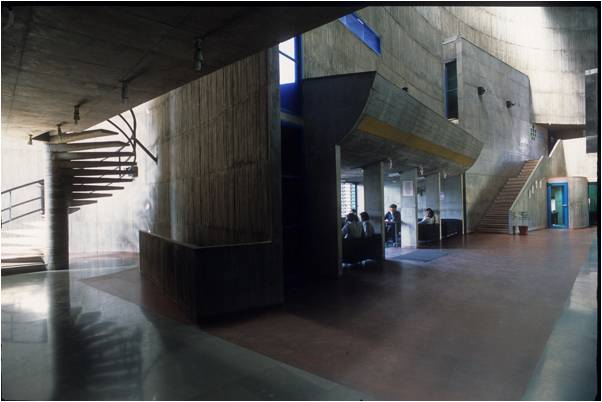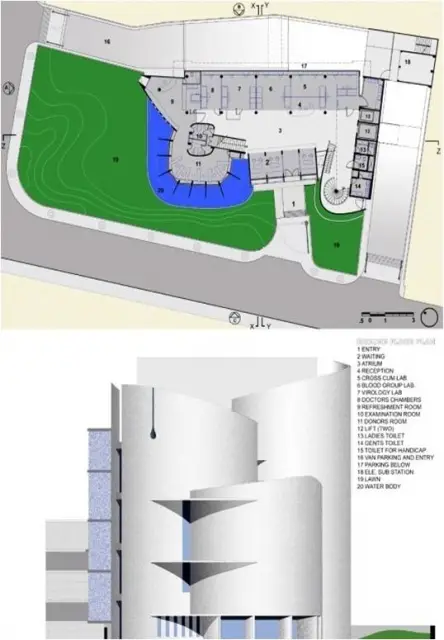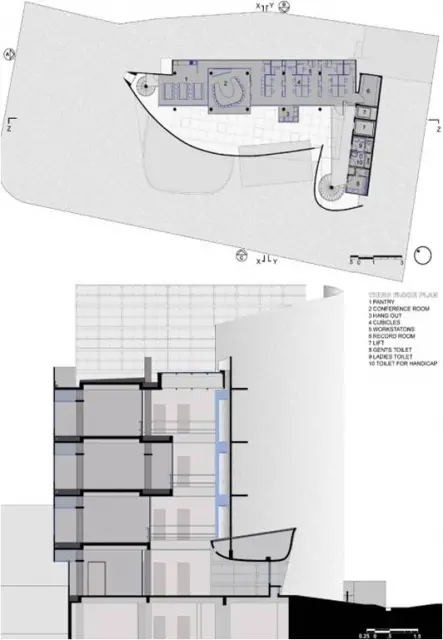 2. Shwinikumar Crematorium is located at Ashwinkumar Ghat on the banks of the river Tapti in Surat. A national competition was organised for a new crematorium. It was to house five gas furnaces with supporting activities such as the registration and administrative offices, storage, and large tracts of non-specified space.The first gesture of this design was to create a large clearing by
removing all existing structures and then elevating the plane isolated
above the adjoining river and the buildings. The clearing looks out
only in the direction of the river, resulting in a 'skewed', angled
plan.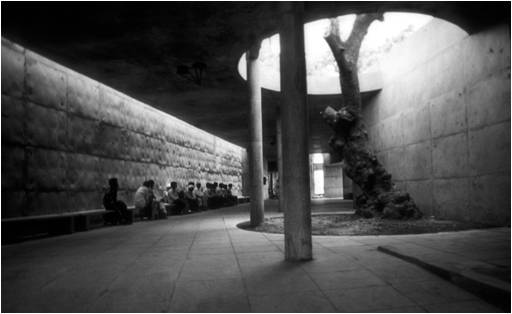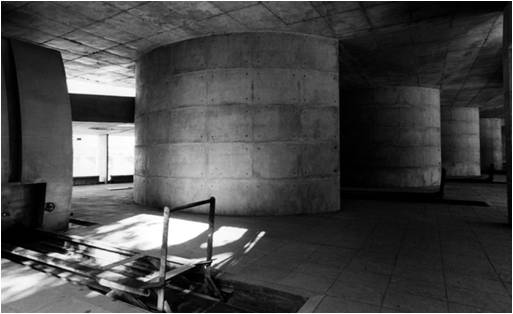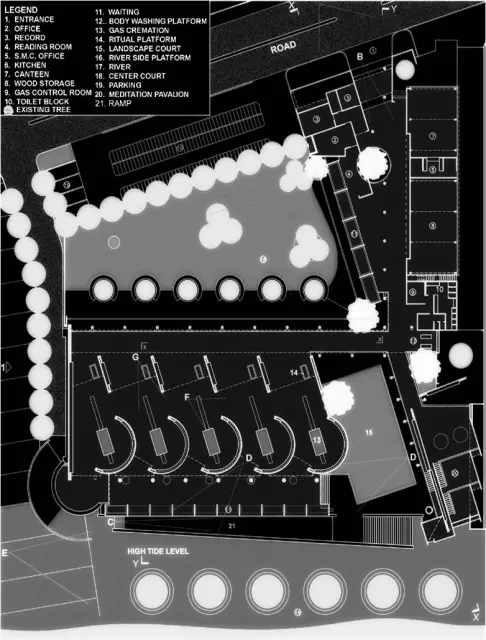 Plan of Crematorium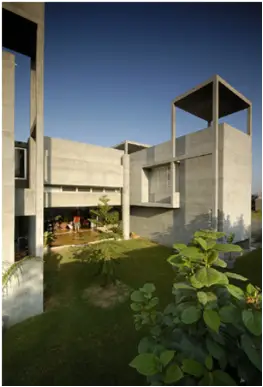 3. House of Ashok Patel, Ahmedabad The attempt in this design is to address this very paradox of houses opening out into narrow margins resulted by the building byelaws in growing suburbs of developing India. The use of concrete as material, which is strong, gives smaller sizes thereby the resultant structure is clear filigree. The material theme is continued in the bedrooms and toilets as well. Stone and teakwood are the two natural materials used in otherwise industrially produced material ambience.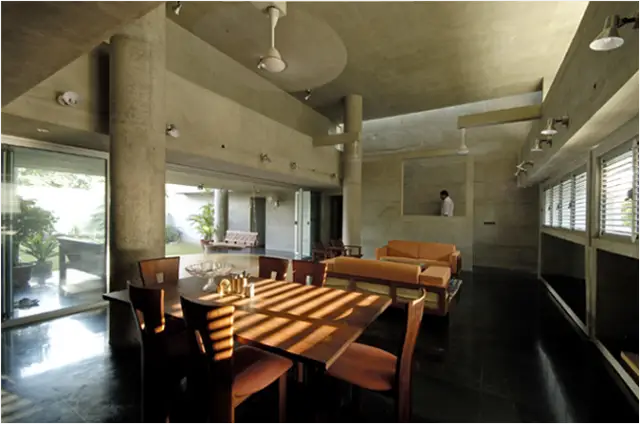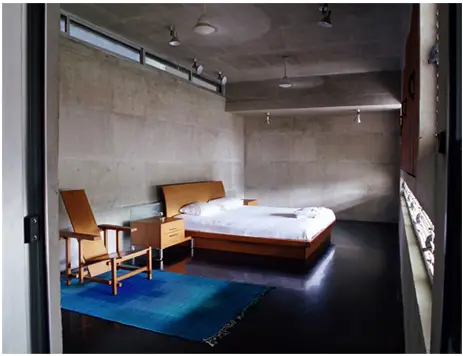 Interior Views