The flyovers are there and they are serving their purpose…
And are here to stay!
But, what we need to look at is what more can be achieved from them…
They are such dominating structures that they form an  important element of our urban landscape.
Flyovers need to justify their existence themselves  by being more than just traffic and transport solutions.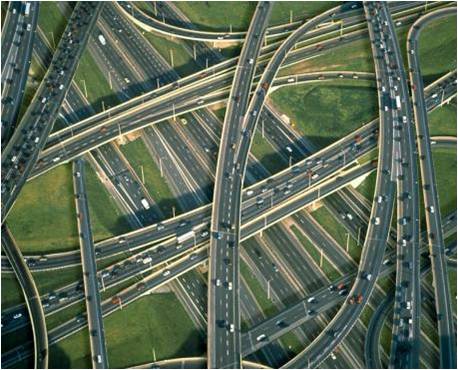 Driving Over Flyovers – An Enjoyable Experience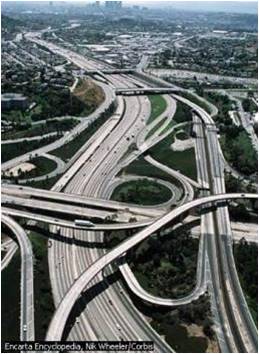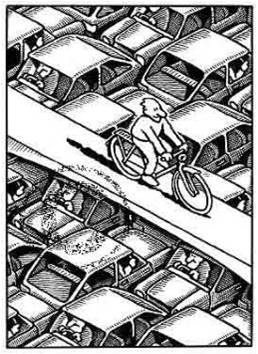 Break in monotony of driving on traffic-laden roads
Valley curve. Summit curve. Valley curve… the element of surprise is undeniable
Screening of building from undesirable views
Fabulous views of the city from the flyover.
Fabulous views of the flyover from the surroundings.
Provides  a sense of privacy to the buildings around
Flyover's Drawbacks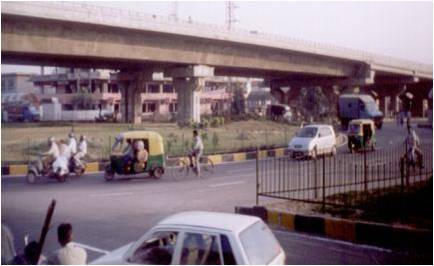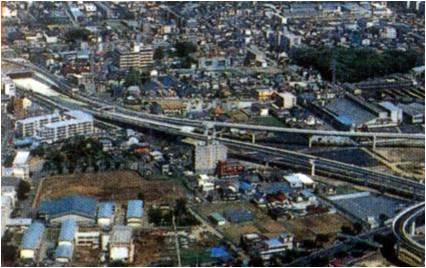 Acting as borderlines between localities
Blocking desirable views from buildings around
Blocking out light and air of buildings nearby
Casting great shadows on the roads
Creating negative spaces below that are rendered useless
Spaces Below Flyovers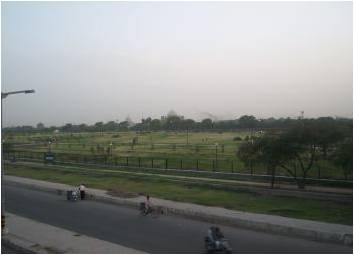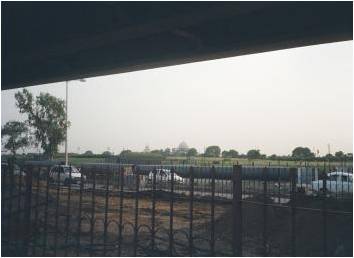 No specific land-use observed
Nurseries
Parking
Pedestrian crossings
Landscaping in some cases.
Illegal encroachments
Temporary police posts and other emergency services
Advertisements on columns and railings
Lodhi Flyover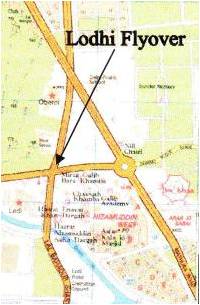 The space beneath the flyover was artfully landscaped to present 'a garden for viewing, not for using'
The MCD nursery about it and the extended DDA green area present wonderful views from the flyover.
However, to avoid encroachments and the setting up of slums the space beneath the flyover has been fenced.
Oberoi Hotel Flyover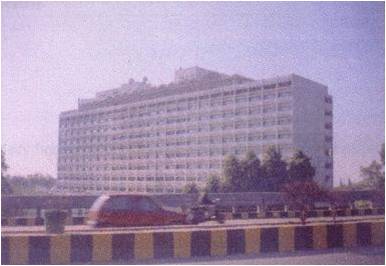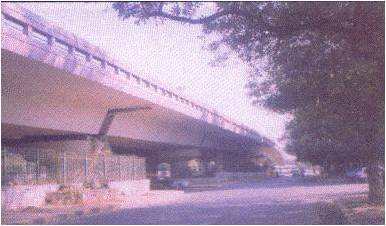 It was argued initially that the flyover would be an obstruction and an eyesore in the urban landscape.
The landscape features below the flyover include considerable foliage with comfortable sitting areas. These not only provide a welcome relief from the sun's heat but also become a visual focus for drivers passing underneath or alongside.
Part of the space under the flyover serves as parking for DPS Mathura road.
Today, not only does the flyover act as a screen from the barren land opposite the Oberoi but also offers a better view of the
hotel from the top.
Aiims Flyover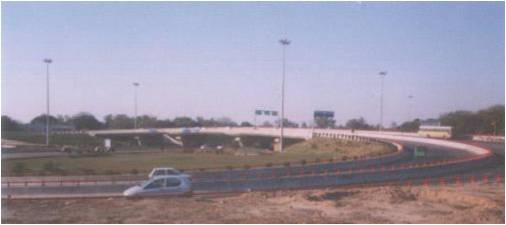 The landscape has changed considerably since the flyover was constructed. For in place of the notorious intersection now stands an even more imposing flyover. For the commuters on the ground, it is a magnificently baffling criss cross of concrete with patches of stunted palm, rolling greens, Ashoka saplings and ploughed mud. The centre of the loop has been kept empty.
Landscaping Elements of Moolchand Flyover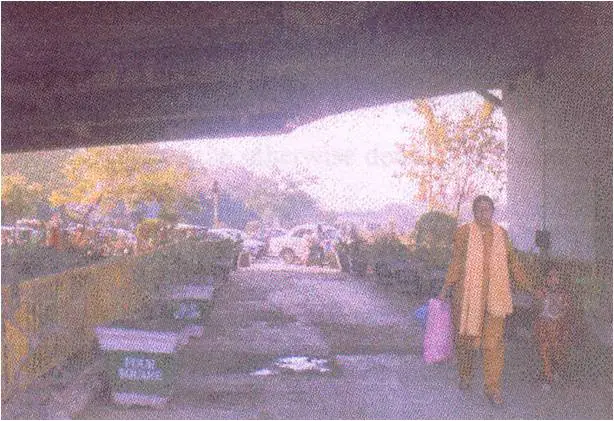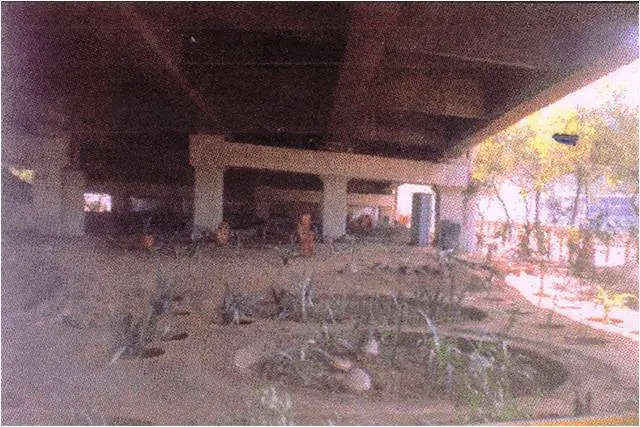 Spaces under the flyover had been extensively landscaped thus shaping the pedestrian movement channels at the time of the Asian Games 1983.
But due to recent alterations the charm of the pedestrian zone has been lost.
Tilak Nagar Flyover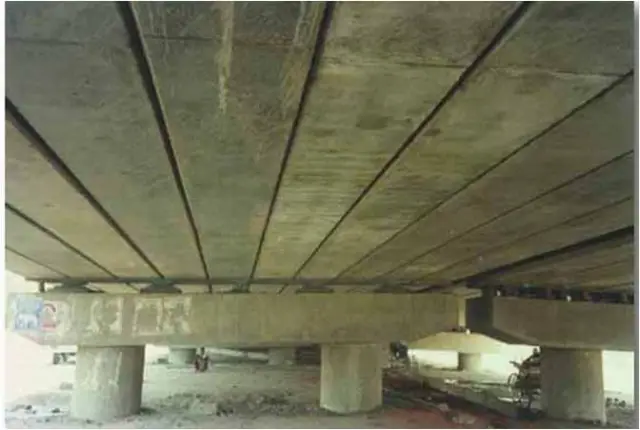 Streamlined growth of market with reduced traffic congestion.
Space under the flyover is swampy
Now fenced with high rails
No visual connectivity