Indian Space Research Organization (ISRO) has launched a new web-based 3-D satellite imagery software, Bhuvan. Its beta version was launched on 12th August, 2009.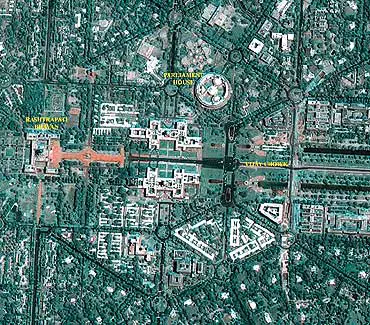 Bhuvan will display better images of India than the ones relayed by Google Earth along with a number of other interesting features which include weather information and even administrative boundaries of all states and districts, relevant only to the country.
Bhuvan is equally capable of offering images of the globe, but the best resolution area includes India at the moment.
According to Dr G Madhavan Nair, chairman of ISRO "With Bhuvan we will be able to produce very local information which will be specific only to our own country. This information available from this mapping system will be useful in addressing very local problems like floods, famines,
infrastructure development, education and much more,"
In order to use the software, you will have to first register in their official website.
So guys, what are you waiting for? Download Bhuvan Earth Now!