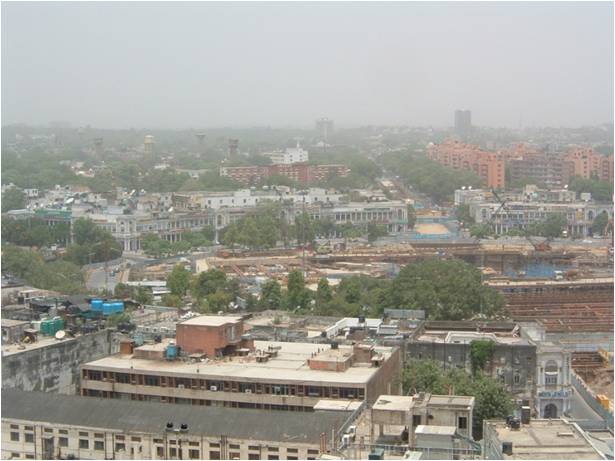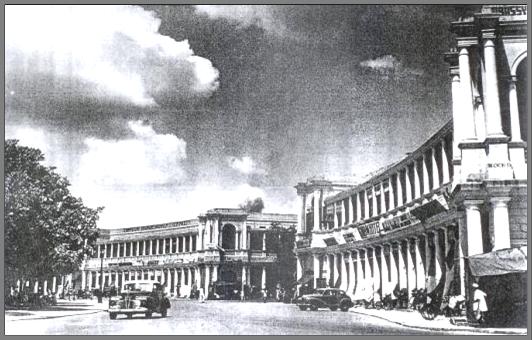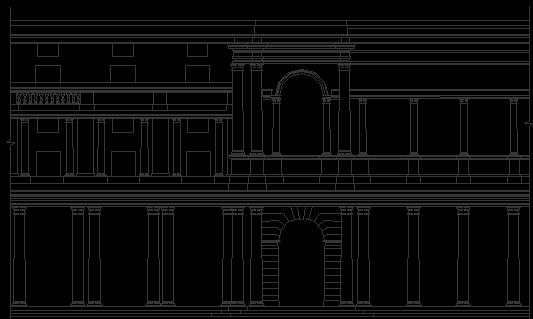 Three important nodes enclosed in hexagons of the same scale

India Gate: the hexagon being its physical boundary.
Government House: the hexagon being the layout of roads around it.
Connaught Place: the hexagon being circumscribed about a circle this circle being the outer circus of Connaught place.
Connaught Place divided it into six sectors, each making an angle of 60 degrees at the centre

The sector here central processional route (now Parliament Street) met the circus, was designated as a green wedge, to emphasis the notion of 'gateway'.

Central procession route -theme of joining the 'old' and the 'new' creates visual , physical and symbolic continuity
built as ?
Dignified shopping centre for elite
Carriages driven to the destined shops doorsteps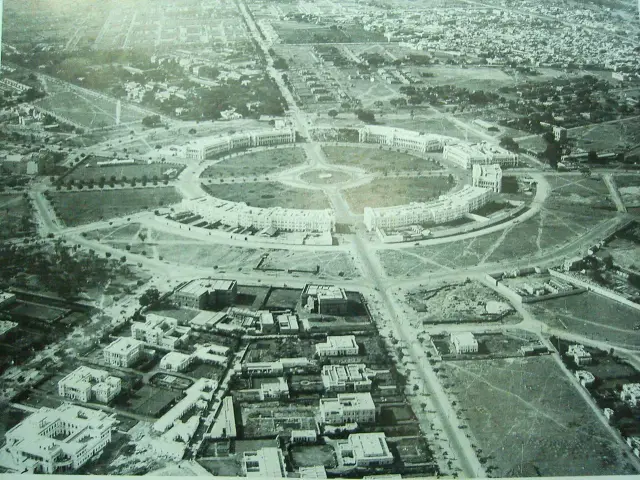 now ?
Focus of urban life shifted out of chandni chowk to connaught place
Shopping centre for masses (sunday market etc.)
Each block, central greens stand as islands in the pool of vehicular traffic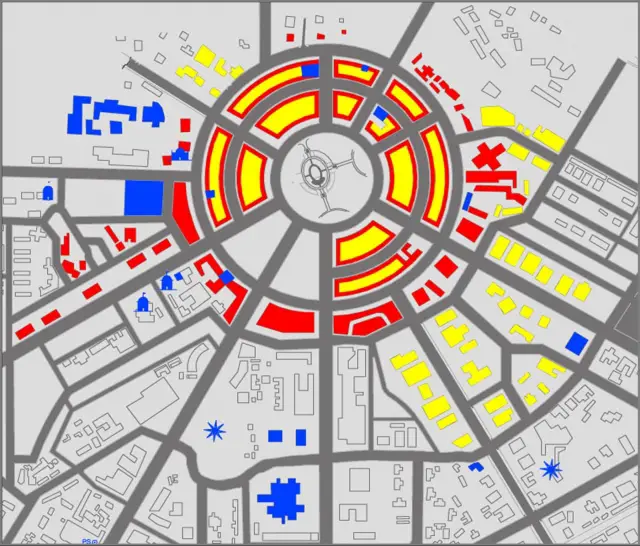 outer circle
outward looking.
various public/ semi public functions
middle circle
a service road for merchandise.
residences for the staff and servants on the first floor
ground floor for godowns.
inner circle
convenient vehicular access ,
Central park and the green wedge (presently occupied by Palika)
Ecologically, the central green was meant to serve as a lung space for the area and large fountains in central park and smaller ones in the inner circle were provided to cool the place.
ground floor of inner circle purely commercial first floor for the residences.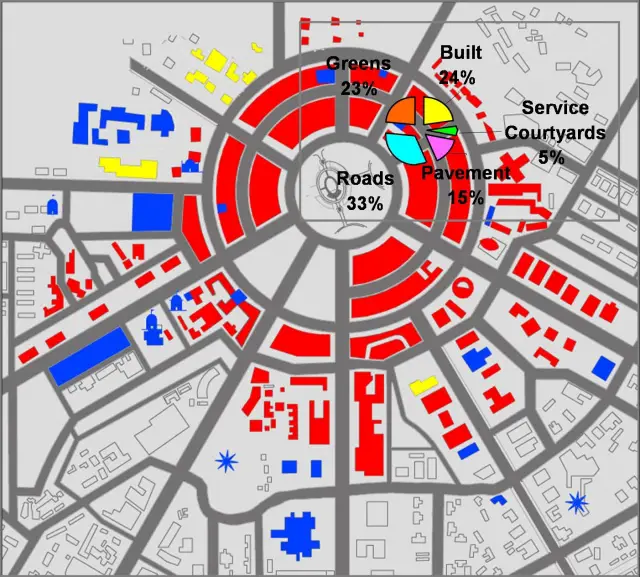 §Outer Circle commercial
offices and small retail

 

shops.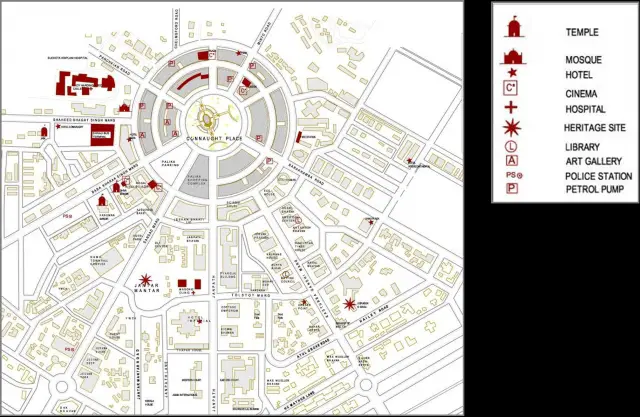 It houses important institutional and public buildings which include hospitals, libraries, art galleries, heritage sites, temple, hotels, schools and college.
Besides this it acts as the centre of the city offering connectivity by means of private and public transportation systems (including the latest development- mass rapid transit system or mrts)


The 1966 ZDP(Zonal Devepmental Plans) released by the DDA 

Designated COonnaught Place and its extensions the The Central Business District( CBD) of DELHI.
| | |
| --- | --- |
|                                   Figure Ground |                         Reverse Figure Ground |
Its circular form makes it stand out from the layout of the area around.

Wide roads were planned in and around Connaught Place even though they were not required since the traffic consisted of horses, horse carts and few cars. This has proved to be a boon for coping with today's large traffic volume.

The lavish design of CP provided for large open spaces and have proved to be valuable public spaces in today's context.


The Grand Scale and architectural character of Connaught Place makes it stand out amongst the buildings which surround it.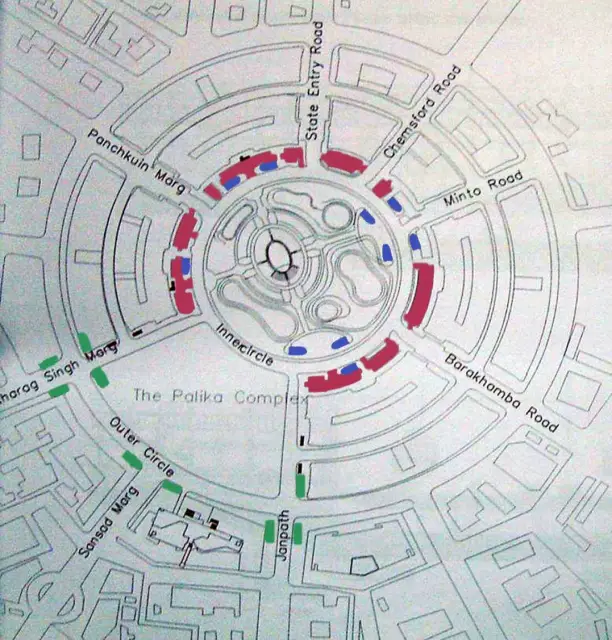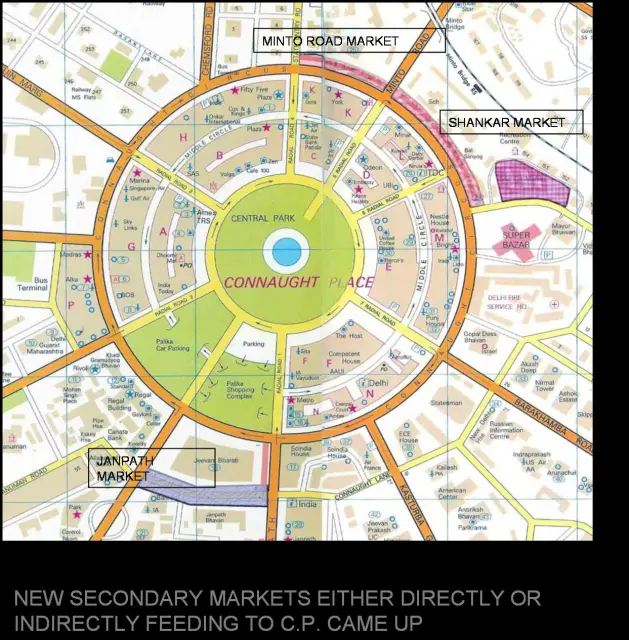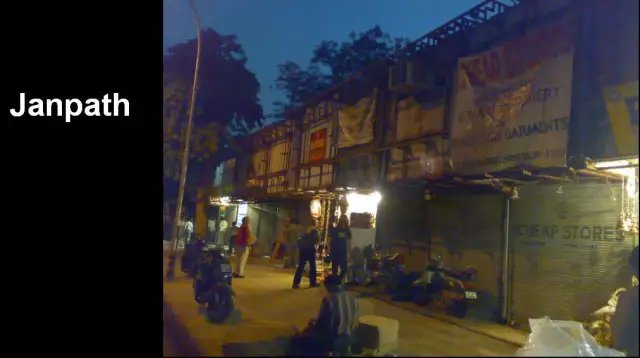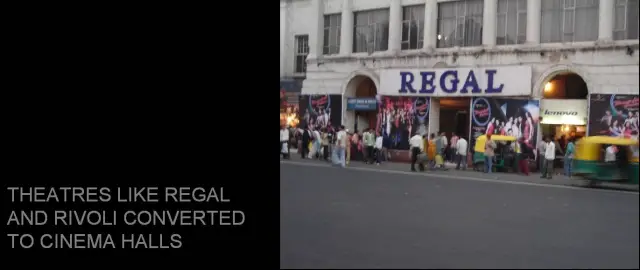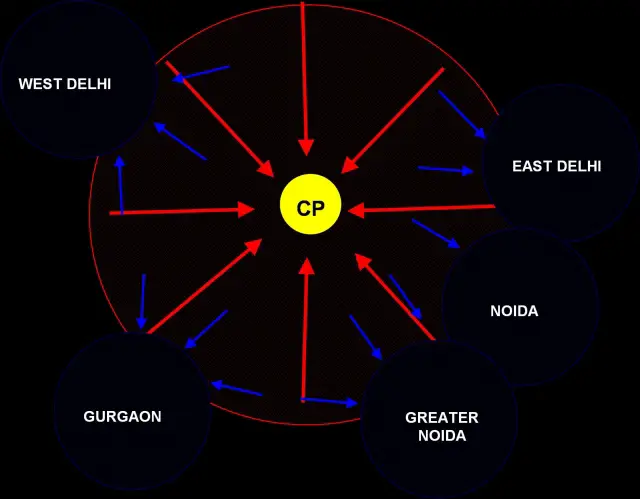 C.P. was the original commercial centre of Delhi.
It attracted visitors from all corners of Delhi
With the emergence of the mall culture and development of the fringes of N.C.R. CP lost its relevance and importance in the Delhi map.

Scale
Retail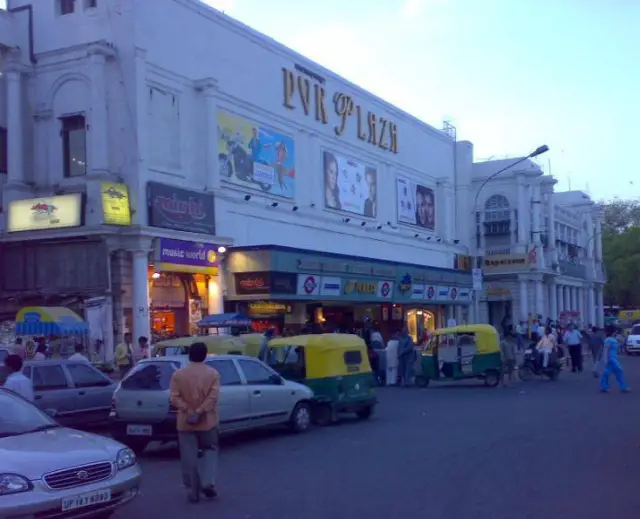 Entertainment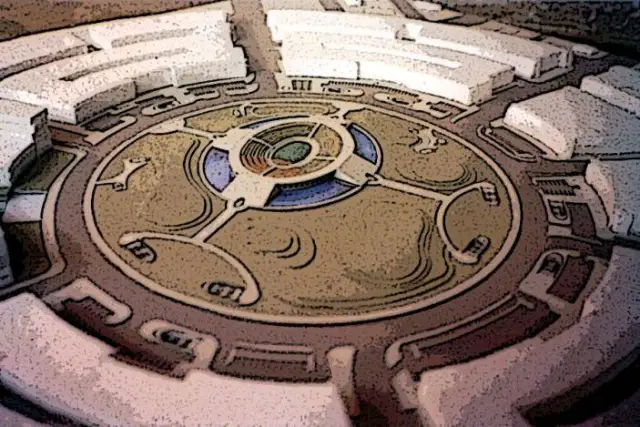 Metro
Social-Cultural-Platform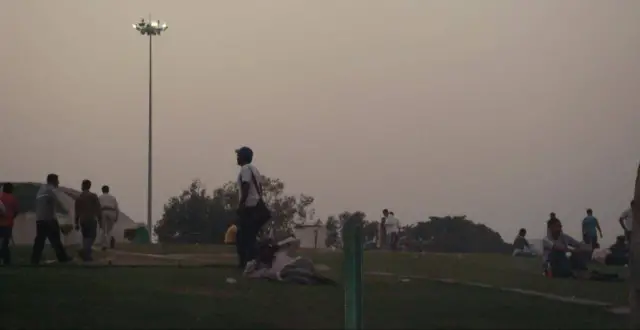 Leisure
Public Interface…

Visual Connector…

Rrcreational Area…

Socio Cultural Platform…

Central Park generates lot of public interest and thus draws large number of visitors.
More visitors => More consumers => More revenue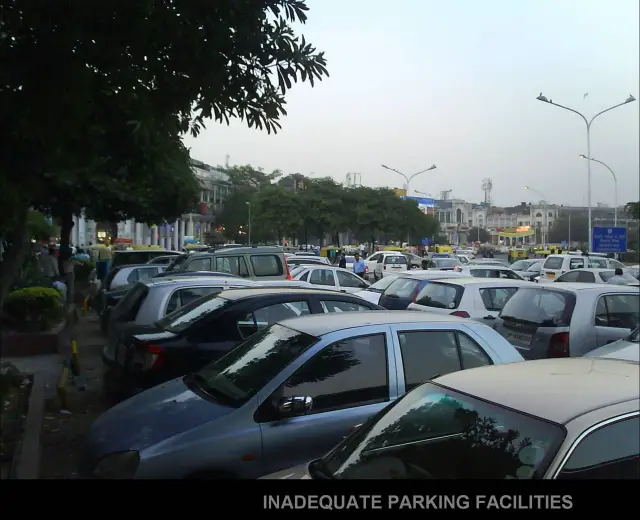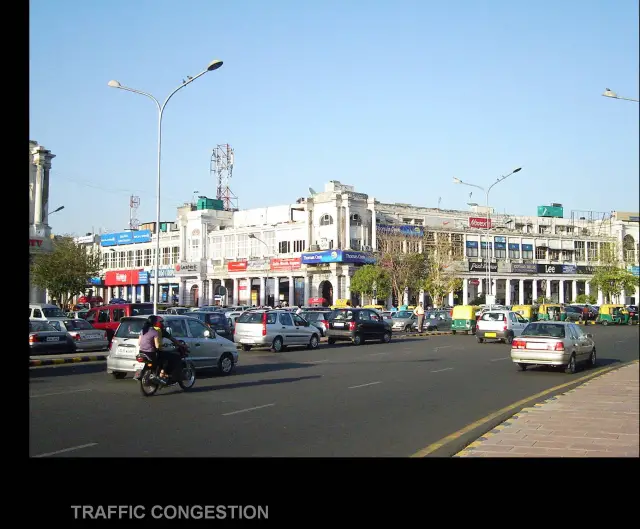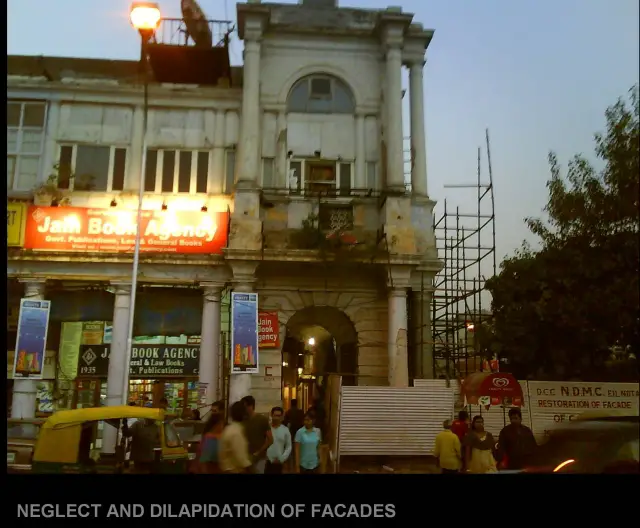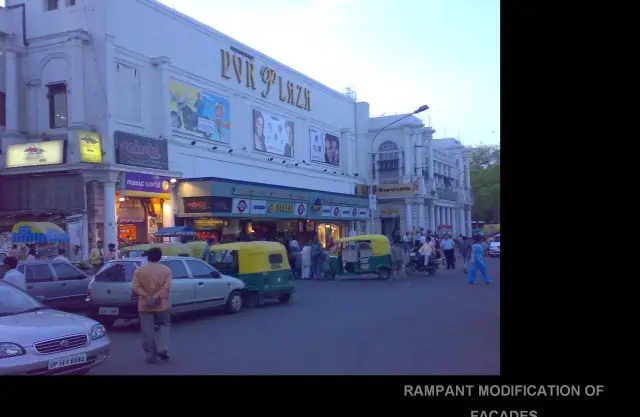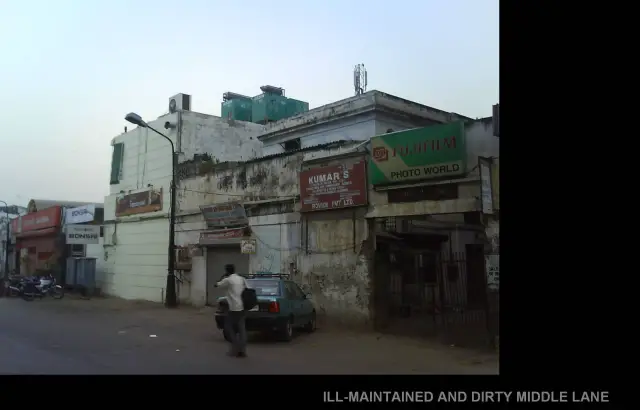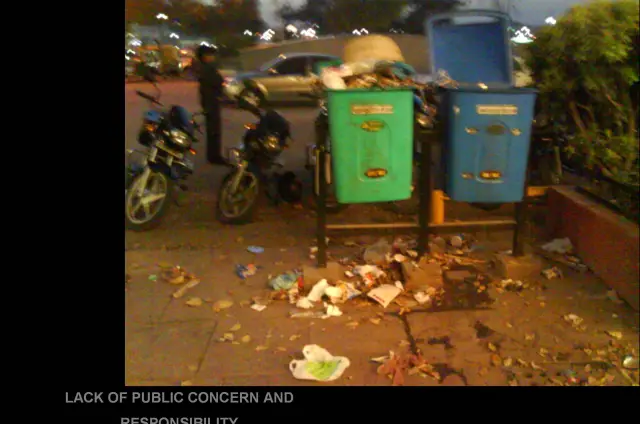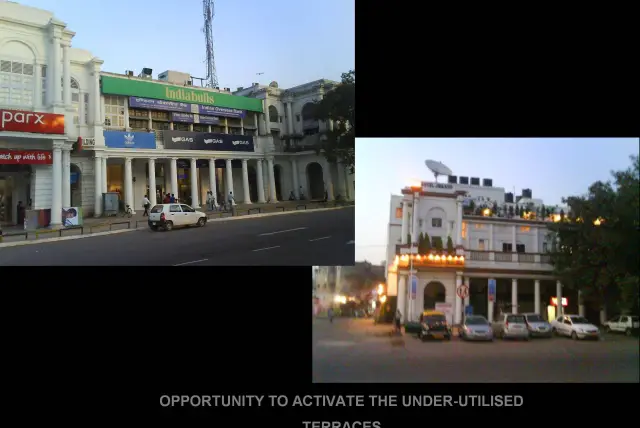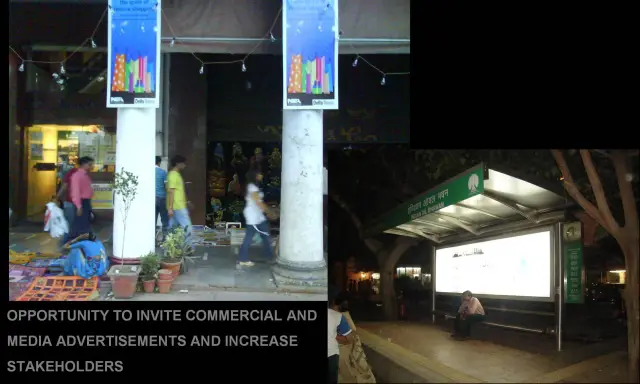 Connaught Place as a successful and flourishing commercial, business, tourism and recreational centre.
Land in CP is among the 10 costliest in the world.
The footfall in CP is the largest amongst all commercial centres in Delhi
     

Hawkers

Overcrowding

Encroachment

Unchecked Facade Renovations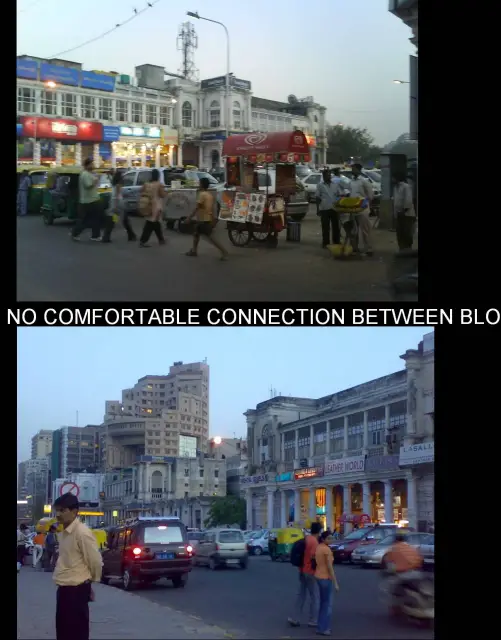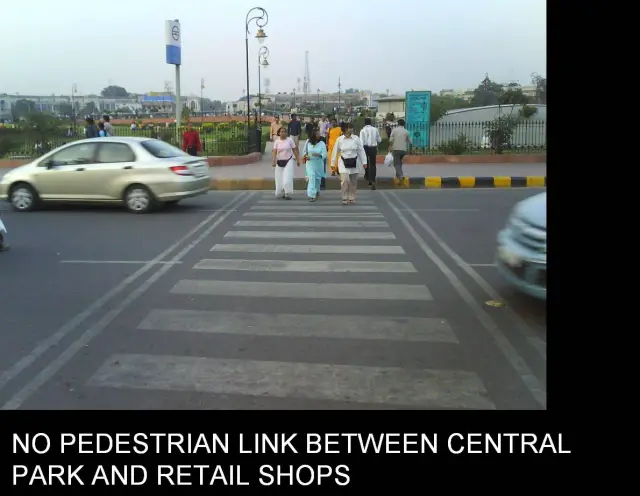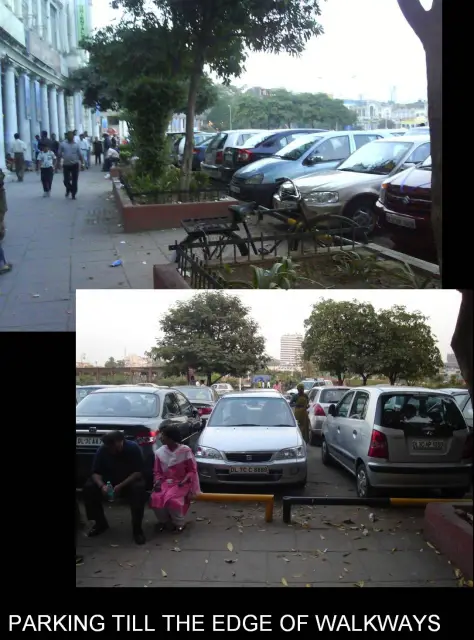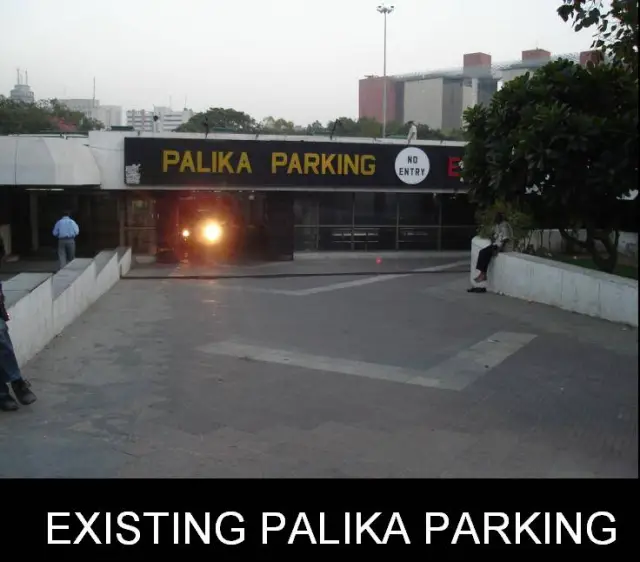 Connaught Place with its three concentric circles and seven radial roads initially designed with two-way directional roads.

Was converted into one-way with 4-enteries and 3-exits

A number of parking lots were also generated to serve those through radial roads.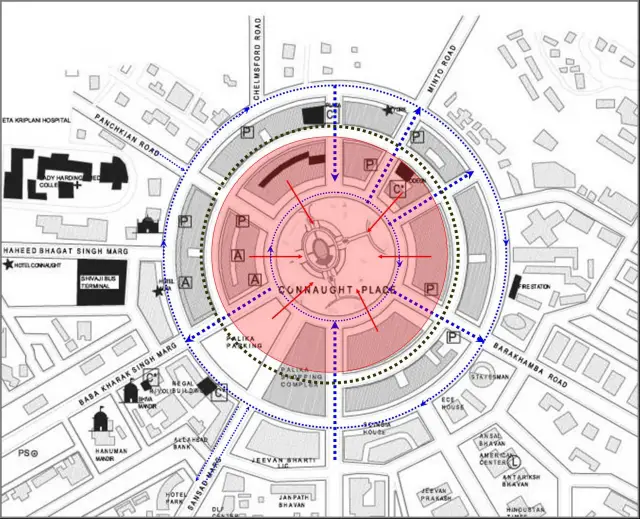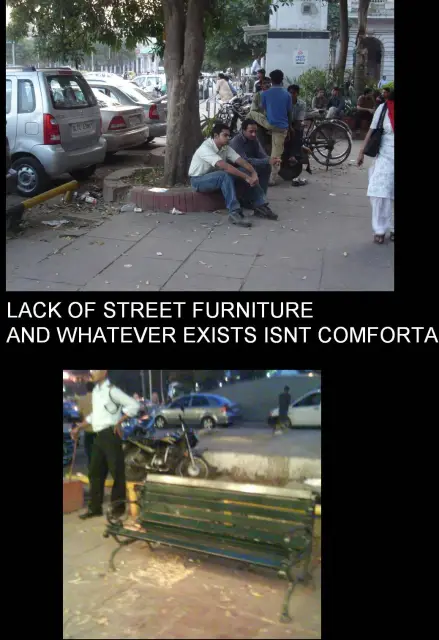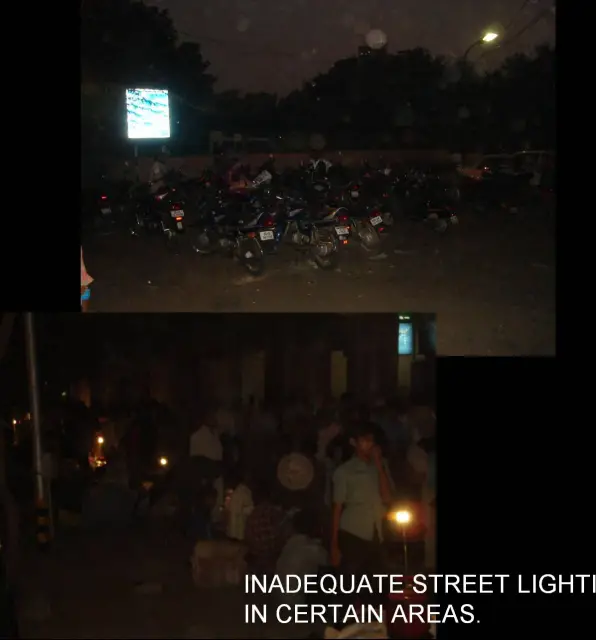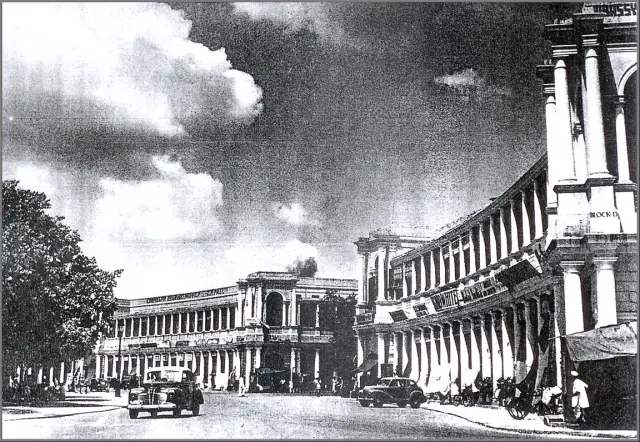 C.P. has seen the emergence of scores of new & tall buildings on the periphery

 

i.e. K.G. Marg

 

& Barakhamba Road. These new buildings have radically transformed the skyline of C.P.

 

giving it a new monumental character.
With Delhi aiming to be a world class city for the Commonwealth Games, Connaught place can't be too far from being a world class city centre.