Photo by cocoparisienne, CC0 1.0
Living in a concrete jungle can be a lot to take sometimes, and given the levels of pollution and global warming, we all need a green retreat in our lives for once. With busy lives that might not always be possible, but there's always something you can do about it. In this case, having a terrace garden in your home could do a lot to take away your city life stress and leave you rejuvenated for the rest of the week. Add a splash of pretty flowers and you've got yourself an interior to die for. Check out the following 10 all-time best terrace garden designs to perk up your next home.
1. Tribeca Penthouse Garden, New York City
Gaze up into the skyline of Manhattan through the hot tub surrounded by a gorgeous hub of grass and shrubs which brings together a wooden landscape and lawn in unique ways upon the rooftop. With the comfort of a few elegant benches placed carefully within the area, you'd get one of the most enlivening sort of terrace gardens in the world. Though there aren't many colours in this garden, the limited amount merges in with the architecture of the building to give it a more appealing and luxurious look overall.
2. Holland Park Roof Terrace, London
Settled comfortably on top of a historic old building, Holland Park Roof Terrace garden is a quiet and stylish one in the city of London. Comfy benches sitting over colourful pebbles and crystals along with splashes of green, purple and yellow engulfing the spacious garden make it look pretty and easy for
roof cleaning
at the same time. Given the light nature of this garden, it also helps the fact that the historic building does not have to support a lot of weight, making it a more economical choice.
3. Green Roof and Garden, Toronto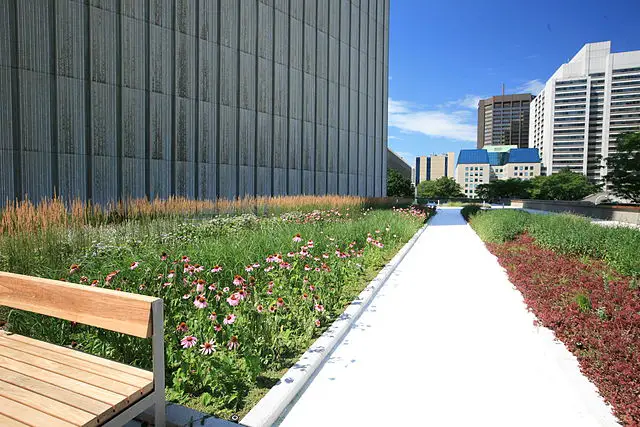 Imagine living in the English countryside when in a completely different continent. Green Roof and Garden in Toronto lets you have exactly that. A graceful assortment of flowers and shrubs settled around the wide terrace border the seating areas, and another raised rooftop makes it a garden that spans two levels. The bird's eye view of this gorgeous terrace garden is a rather dreamlike spectacle to behold. There is much elegance in this roof and garden combo which gives it such an irresistible appeal.
4. Mill Valley Cabins, California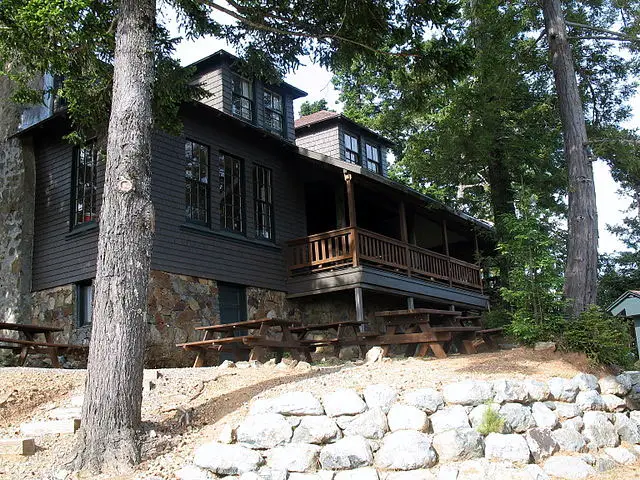 Surrounded by nothing but lush green gardens and short trees, Mill Valley Cabins is home to a rooftop garden that almost blends into the rest of the green space. Though that doesn't take away from the fact that the terrace gardens are just as entrancing as those on the ground. Colourful flowers and a luscious backdrop make Mill Valley Cabins a lovely sight to behold. With a unique structure such as this, anyone would enjoy spending hours within the calming atmosphere of Mill Valley Cabins.
5. Crosby Street Rooftop Terrace, New York City
Another one of New York City's wonders is the Crosby Street Rooftop Terrace. Combining
Japanese architecture
with some of the most gorgeous flowers and shrubs, this rooftop garden is a silent enclosure that will take you into a calming trance. Bamboo benches and steps leading up to a cosy nook in the garden give it an added allure within a perfect green ambience.
6. Romolo Private Terrace, Milan
A beautiful combination of terrace gardens, a dining space, a plush and cosy corner along with a spacious lounge area, Romolo Private terrace in Milan is a perfect example of elegance and luxury mirrored in green. With a touch of Japanese flowers and arrangements, this rooftop garden is nothing short of breath-taking at the first glance itself. Milan's beauty in itself adds to the fact that this private terrace has a much greater appeal attached to it.
7. East Village Rooftop Garden, New York City
New York City is filled with such beauty that there's something new to see on every turn. The same can be said for its designs of terrace gardens, and the one of East Village is the perfect example. With a serene arrangement of shrubs and a Japanese arch just adds to the quirky charm of it all. Not to mention the spectacular view of the Empire State Building from one of the parts of the rooftop make it all the more alluring.
8. Archilabo, Milan
If Milan's beauty wasn't enough to keep you enticed, the
Archilabo terrace garden
will take your breath away for sure. Plush and colourful seating arrangements within a watery, grassy enclosure along with an outdoor kitchen of vintage appeal might just turn into
your favourite view
in the world. The constant charm of this garden is a view to never miss out on. Milan's allure only increases with the addition of another beautiful terrace garden within.
9. Hilgard Garden, California
With planks and slopes instead of steps to lead you up to the top of the garden, Hilgard Garden in California is one of the more unique kinds of terrace gardens. Climbers dangling down the planks and tiny shrubs making enviable formations in the gardens, this is a rather soothing environment to be in within the city. Add to that a charming pond which can be seen from the top and Hilgard Garden takes the crown. The buzzing parts of California can be easily forgotten when resting in this garden which can very well soothe your soul.
10. Waldspirale, Germany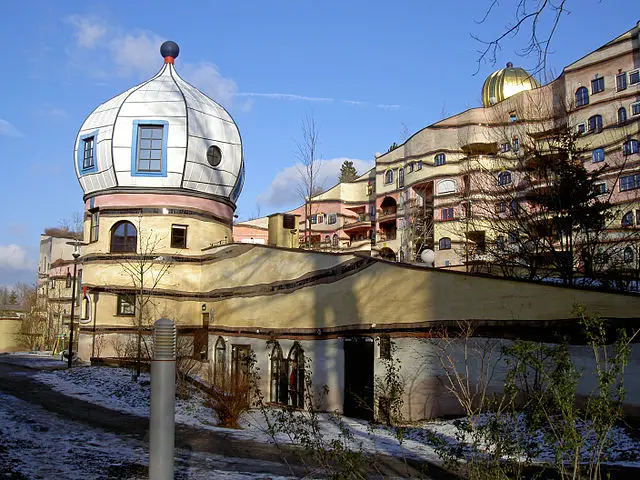 A collection of terrace gardens that stands out in the world is the one located in the beautiful Waldspirale of Germany. There is hardly anything regular about the rooftop gardens in Waldspirale. The sprawling apartment building consists of an assortment of trees and shrubs arranged in a u-shape, producing a peculiar effect of those gardens. Giving a unique touch to the concept of rooftop gardens, Waldspirale takes you into a mesmeric world.
With such
pretty solutions
to your everyday problems, who wouldn't want to have a rooftop garden in their home? So, pick up some of those ideas and decorate your terrace garden to make it the next best thing.