Toronto's real estate market is great choice for investment, and there's no doubt in that. But sometimes the process of making the final decision could be daunting and can easily make you feel overwhelmed.
Buying a condo in Toronto either for residential purposes or from an investment point of view is only sensible. However, there's a lot to consider before going through with the actual process since the real estate market comes in all shapes and sizes.
Here, we have curated a cheat sheet for beginners who are looking to dive into the amazing world of real estate and listed a few crucial points that could help you elevate your investment game.
1. Understand Your Budget and Closing Costs
Understanding how much mortgage you will be able to afford is the biggest decision you could make before investing in a condo. It remains vital in determining the types of properties you need to evaluate.
If you are buying a specific property for residential purposes, you are allowed to buy it with a downpayment as low as 5% but if you are purchasing for investment as a second property, you need to make at least 20% down.
2. Fix Your Goals
The type of property you are buying highly depends on your goal as an investor. You need to determine whether you are investing in a condo to ensure a cash flow or looking forward to some equity gains.
Equity Gains
If you are investing in real estate with the purpose of getting equity gains, you need to think long-term. Condos actually make a great choice for investors since they offer stable and substantially increasing prices. The best kind of property to invest in is pre-construction and resale for the purpose of equity gains.
In this scenario, taking assistance from an expert agency to find the right neighborhood would be a smart decision to get higher equity gains.
Cash Flow
The lucrative market, coupled with the rapidly increasing prices has made it difficult for investors to buy from a cash flow point of view. However, there are some practical strategies that will improve your chances of getting a higher margin. Consulting a realtor or taking assistance from industry leaders such as Tridel, to get some insights into the market is your best bet of getting a great deal.
However, it is important that you avoid pre-construction condos for this purpose and only prefer the re-sale ones.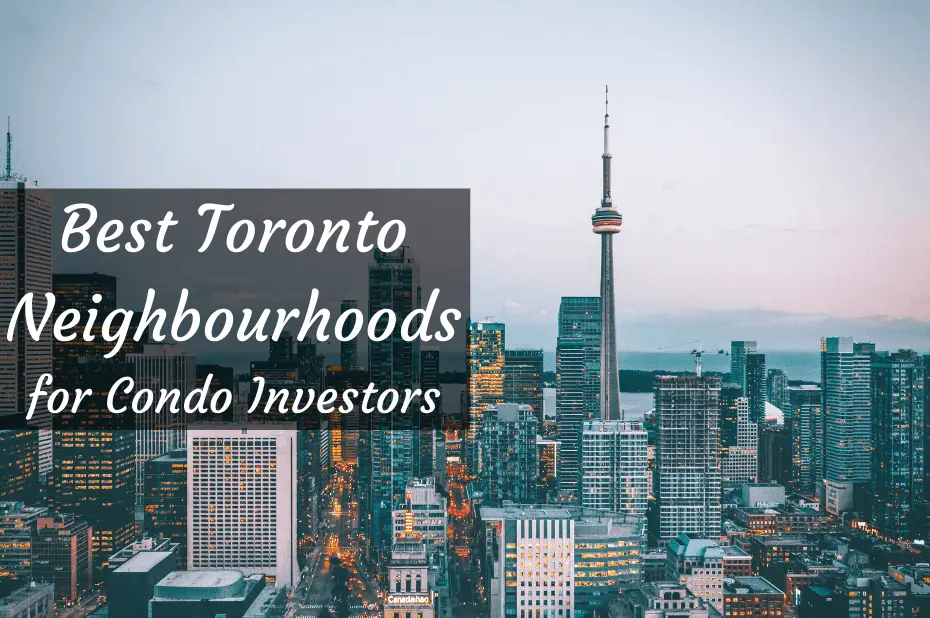 3. Invest In Gentrifying Neighborhoods
Gentrifying neighborhoods always make a great investment option with their high returns properties. The pre-construction condos residing in up-and-coming neighborhoods are best invested in their initial stages of development that opens up amazing opportunities for getting multiplied return on investment in the future.
The gentrification of an area influences the neighborhood real estate market by up to 50% and it doesn't take an expert to know that it is easy money.
4. Evaluate The Average Price Per Foot In Neighboring Areas
To identify the profit potential of an area that you are interested in, you must evaluate the average price per foot in the neighborhood. Prefer the area with a lower price per square foot in comparison to the property of a compatible unit in the same area. It is most likely to generate higher returns in the future.
With this technique, you will also be able to recognize what kind of property is best suitable for you.
5. Think On A Long-Term Basis Before Investing
When it comes to investing in a real estate market for equity gains, it becomes crucial to think long-term in order to have higher returns on your investment. The longer you wait before selling your condo, the higher equity you will amass.
You can also leverage that equity into different condos when the value of the investment market goes up and your mortgage cost goes down.
6. Learn How To Spot A Good Deal
The practice of spotting a good investment opportunity goes beyond the idea of determining various factors concerned with it such as price per square foot or your long-term goal. Some of the most important to consider before investing in a property is:
The reputation of your builder in the real estate market
Are you allowed to charge a premium rent in your selected location?
What are some future infrastructure coming to your area and how are they going to affect your property?
To avoid getting scammed or buying the wrong property, it is highly recommended to consult the experts before investing your precious money.
The Bottom Line
The real estate market could be intimidating, considering the number of factors that weigh in your decisions. There are numerous profitable opportunities in Toronto but spotting them takes an expert perspective.
Investing in a good realtor before investing in a property is a decision many individuals swear by. Buying a property for any purpose is a bigger decision than we think and therefore it is worth thinking twice about.