Working with an excellent engineering firm is the best way to protect your brand's integrity. Outstanding engineering firms can secure the safety, functionality, and durability of all your products. They can also secure the efficiency of your operational workflows across all endpoints. It's best to work with a sole engineering firm to avoid miscommunication, delays, and complications. 
You should carefully research and evaluate prospective engineering firms that your company wishes to work with. To come up with the best possible engineering firm to work with, you should consider the following factors when evaluating candidates:
1. Intelligent Workflow Assessment
You need to know what you need to get exactly what you want. You need to fully know the work and engineering services that you would need before looking for engineering firms. You should know what your daily operational needs are. An engineering firm can ever only work for you if you're clear with your expectations, needs, and goals. Check if you need your engineering firm to help you on the following disciplines:
production
prototyping
design
documentation
analysis
Knowing your definitive needs will simplify the search process for you. If you're already determined that you simply need help when it comes to prototyping and production, then you can easily zone in on engineering firms that specialize in such disciplines. If you simply need help when it comes to analysis, then you can simply look for experts in analytics. But if you find that you need one that can do all of the above and more, then you need an all-around engineering firm like Bendtech Group that can support your engineering needs across all endpoints.
2. Portfolio Check
Reputable engineering firms have ready online portfolios. When looking for a firm that you will partner with for years to come, you should make it a point to check their previous work. Checking their previous work and inquiring about their past clients will give you a clue on how they work and their overall capacity to deliver and execute your vision.
When searching for candidates, you could reach out to each and request a detailed list of past and current clients. Endeavor to reach out to some to inquire on the firm's integrity, work ethics, professionalism, competency, and trustworthiness. Only past and current clients can neutrally assess the diligence and excellence of your candidate engineering firms. Don't shy away from asking sensitive questions related to work ethics and confidentiality as you need to ensure that your engineering firm of choice has outstanding professional standards.
3. Offered Engineering Services
You should aim to work with an engineering firm that can process all your operational requirements. This should not be the case if you know that you would only need limited services. But if you wish to grow as a company and you want seamless collaboration and workflow processing through and through, your engineering firm of choice should be one that can assist you every step of the way. Look for one that offers extensive engineering services in one hub. An engineering firm that can grow with your company and handle varied needs have expertise in the following fields:
Startup Support
Procurement
Sourcing
Construction Management
Core Engineering Services
4. Service Excellence
Your engineering firm of choice should have a good relationship with the government. It should be compliant with all government requirements and permits. It must have a good standing as a registered engineering firm in the state and in the country. All its experts must be duly licensed and competent in their field of expertise. 
It must duly ensure that it can work on your projects in a legitimate, transparent, and credible manner. Your engineering firm of choice should be capable of delivering everything you'd need through their skills, competencies, and instruments. Your engineering firm of choice should be a good, honest, and efficient team player.
5. Firm Capacity
A good engineering firm has all the right tools and software to meet the needs of its clients. Your engineering firm of choice must be equipped with advanced software and tools for designing, prototyping, and collaboration. You should check if the software that they use is compatible and accessible on your end. You should have full access to their available programs. A good engineering firm will always give you the choice as to your preferred software and 2D or 3D tools. You should evaluate if their workflow matches and integrates with that of your own. You should check if they can deliver your company's demands with optimum ease. Their workforce must be equipped and strong enough to execute your visions and all your needs.
6. Value for Money
Can you afford to work with an excellent firm? Pricing should not be your top priority when looking for an engineering firm. You can't expect to work with the best team and spend less. The world simply doesn't work that way. You should be ready to pay well if you're expecting the best results. Quality of service should never be compromised. Pricing should never be more important than excellent work. But granted that it should not be prioritized, pricing should still be factored in. Pricing will help you decide if you're choosing between two outstanding engineering firms that offer equally the same services. Pricing can be your clincher in such a scenario.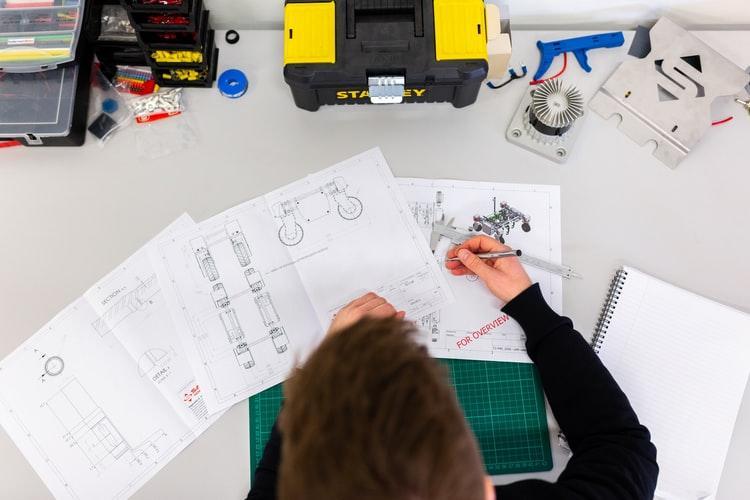 Bottomline
Your engineering firm of choice should make your life easier. It should be highly competent and reliable. Duly take note of the following factors to ensure that you choose the best engineering firm to work with.